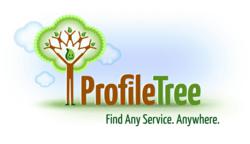 "Connect with us today and share your story with our audience" Macartan Mulligan, Co-Founder ProfileTree.com
(PRWEB) March 28, 2013
ProfileTree.com is searching for small business or self employed people to talk about the highs and lows of starting and running a business. The aim of this reach out program is to gather as many tips and pieces of advice that will help others on the same journey avoid some of the pitfalls.
If you have been offering a skill or service -and would like to share some advice with others - or share where you have had success and things that did not go so well - just email the team at ProfileTree today. Send your details to hello@profiletree.com and you will be contacted shortly.
"We have found from people who have experienced the pain and success of starting a business, they have excellent stories to share that can often help another person in the same position as they were" Macartan Mulligan - co founder, ProfileTree said when launching the new initiative. "From Hairdresser to Make Up Artist, Plumber to Musician - everyone has an experience they can share and help others with"
"Connect with us today and share your story with our audience" was the closing call to action for people to contact the website with their story.
Some business that have already answered the call and shared their experience included an Indian Tour Guide, a handmade cake creator, a family photographer and a business owner making the most amazing decorated cupcakes.
So if you can share your experience with the readers at ProfileTree.com or you know someone who would like to share their experience - let them know about this Press Release.
About ProfileTree (http://www.profiletree.com/about): ProfileTree is a free listing service where self employed and small business owner can create an online marketing profile. From Homemade Cake Designers to established businesses - currently searching for small business owners or self employed people to share their story with its readership.