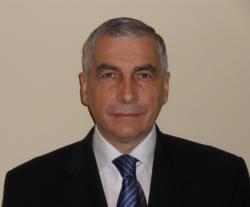 CMMI for Services, Level 3 and Agile are a powerful combination for our clients' innovation efforts.
Boston, Massachusetts (PRWEB) March 28, 2013
Belatrix Software, the global product design and development services firm, today revealed that it had achieved yet another coveted prize. The firm has become the first Argentine firm to be assessed and awarded CMMI (the Capability Maturity Model Integration) for Services, Level 3. Developed by CMMi Institute, the CMMI certification is the de facto standard for process excellence. The main benefits of the certification process are to improve the quality of service, continuously improve customer satisfaction and increase the capacity and availability of services. There are two main types of CMMI: development and services. The Services designation is more comprehensive and thus generally harder to obtain.
Coupling CMMI with Belatrix's Agile investment affords Belatrix's clients a much more stable, predictable innovation outcome. This is especially desirable for firms in industries with heavy regulatory requirements, including, for example, financial services, healthcare and biotech.
"Achieving Services CMMI Level 3 is a major milestone for Belatrix Software. It demonstrates our commitment to investing in excellence overall. Not only does Belatrix use strong Scrum/Agile development roadmap to create innovative software, but our entire firm's processes, including Project Governance, align to making that goal successful," said Luis Robbio, Founder & CEO of Belatrix.
Having achieved CMMi level 2 in 2010, CMMI Level 3 for Services firms includes rigorous assessment to areas such as organizational training, capacity and availability management, decision analysis and resolution, integrated work management, and risk management and service continuity, among others.
About Belatrix Software.
Belatrix Software helps clients achieve the full impact of their R&D capabilities. Belatrix develops high quality, innovative software, QA and testing that enables clients to generate best-in-class, revenue producing software products, decrease time to market, and gain competitive edge. The company's mission is to be a passionate global partner delivering software innovation to enhance client's aspirations. Belatrix's clients include both established Fortune level and emerging, venture backed firms. A rising brand in Nearshore Agile outsourced software development, Belatrix Software has relationships with Adobe, SirrusFM, mFoundary, and Chatham Financial. Belatrix is headquartered in Mendoza, Argentina with offices in Boston, Naples, Mendoza, and Lima. For more information, please call 617-608-1413 or visit http://belatrixsf.com.