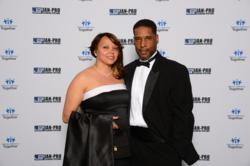 Being named the best is an achievement we share with each and every one of our 11,000 franchisees. They are what makes the Jan-Pro brand what it is today
Alpharetta, GA (PRWEB) March 28, 2013
Jan-Pro Franchising International, Inc. (Jan-Pro), an established global leader and top brand in advanced commercial cleaning, today graciously accepted the #1 Top Ranking on the list of the Top 100 Home Based Franchises for 2013 by Entrepreneur Magazine. In recognizing the efforts of its entire operation of over 11,000 franchisees, the company announced it was saluting Jan-Pro Master Owners, as well as Unit Franchisees for their 2013 achievements.
In its recently released 34th Annual Franchise Ranking List, Entrepreneur Magazine saluted the industries poised for growth. Winners were selected based on financial strength and stability, growth rate and size of the system. Important factors also include number of years of being in business, the length of time the company has been franchising, startup costs, percentage of terminations, and if financing is provided. With over 20 years experience, and having a strong system of over 10,000 franchisees, Jan-Pro met all qualifications, and was selected as the
#1 Home Based Franchise of the Year.
"We are honored to be named #1 in this prestigious list of leading franchises for 2013," said Rich Kissane, Jan-Pro President & CEO. "Being named the best is an achievement we share with each and every one of our 11,000 franchisees. They are what makes the Jan-Pro brand what it is today."
To that end, Jan-Pro recognized outstanding franchisees and their achievements with top honors. Three Jan-Pro Master Office of the Year Awards were awarded, based on market size, for performance, while 6 Unit franchisees were honored for their business growth and unmatched representation of Jan-Pro's ideals.
Among the winners were:
1) 2013 "Franny" Winner, to Robert and Doris Woods, Jan-Pro of the South Carolina Coast (Charleston, SC), master owners since 2006. The Franny Award is the top honor within Jan-Pro, awarded annually to the owner who gives back to the system in every way, helps other Master Owners to grow, promotes the system, committed to staff development, and gives back to their local community.
2) 2013 Jan-Pro Master Owner of the Year honors were awarded to three exemplary master owners. One of the three, Kevin Johnson, Jan-Pro of Minneapolis, joined Jan-Pro in 2004. This Award is presented to the Jan-Pro office with strong leadership, and is based on billing volume, compliance in reporting and royalty payment, franchise sales/packages sold, net gain growth, and following the Jan-Pro operating system.
3) 2013 International Master Owner of the Year, to Jean Roberge, Jan-Pro Canada, a country master since 2003. This Award is presented to the Jan-Pro Country Master demonstrating strong leadership in developing regional offices, growth in franchise sales, net gain growth, customer billing volume, and compliance with the Jan-Pro model and reporting.
4) One of the six 2013 Unit Franchisees of the Year is Charity Stephens, Atlanta, GA. Nominated by Brad Rush, Master Owner Jan-Pro of Atlanta, the Award recognizes the tremendous growth Charity has achieved with her business, through a proactive approach to providing the services needed by her clients, a tremendous hiring record, and on time paperwork.
"Charity is extremely unselfish with her time, and always doing what she can to assist other franchise owners in the growth of their business," said Brad Rush. "Charity is not only passionate about her business, but about Jan-Pro of Atlanta, and Jan-Pro International."
Recognized year after year as a leader in commercial cleaning, the Jan-Pro brand has repeatedly received the honor of being named a Top Ten Global Franchise by Entrepreneur. The company is familiar with receiving such a premier leadership status among cleaning franchises, as in the past 2 years alone, Jan-Pro has been recognized with franchise honors from
USA Today, Franchise Business Review, PODER Magazine, Start Your Own Business Magazine, Black Enterprise and GI Jobs among others.
"Maintaining a reputation as a franchise leader takes hard work on the part of our entire Jan-Pro organization around the world," continued Kissane. "I thank each and every one in our Jan-Pro family for this accomplishment!"
About Jan-Pro International, Inc.
Jan-Pro was founded in 1991 by Jacques Lapointe in Providence, Rhode Island, with a desire to offer the highest quality cleaning techniques and systems available. Currently, the Jan-Pro team is comprised of business leaders with experience from around the world, as well as seasoned cleaning industry executives. Today, the international company structure is comprised of Master and Unit franchisees. Jan-Pro regularly receives inquiries and accolades nationally as well as internationally.
To learn more, visit the Jan-Pro website at http://www.jan-pro.com
SOURCE: Jan-Pro International, Inc.
INFORMATION: http://www.jan-pro.com
Media:
Mike Dektas
(513) 234-0560