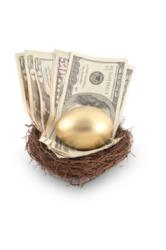 ...there is tremendous opportunity that also exists in less obvious industries...
(PRWEB) March 28, 2013
Easter is not just a religious holiday; it also represents a great opportunity for entrepreneurs to use creative Easter marketing ideas to increase profits. Marketing expert Charles Gaudet, founder of PredictableProfits.com, encourages business owners to leverage Easter to create a marketing campaign aimed at driving more sales to businesses.
"The obvious opportunity is for parents and grandparents actively scouring the Internet and retail stores for Easter basket goodies. However, there is tremendous opportunity that also exists in less obvious industries - including business-to-business and other non-traditional, business-to-consumer companies," says Gaudet. "A properly executed Easter marketing campaign could produce a windfall of profits for any business."
Restaurants, toy shops, and candy retailers commonly are the first to come to mind when looking to spend money on Easter, however, Gaudet suggests creative entrepreneurs in any industry can use this holiday to boost profits regardless of the business.
Like any marketing campaign, Gaudet stresses that Easter marketing ideas need to be interesting, unique, and give customers a reason to pay attention.
Entrepreneurs can align their marketing with the holiday and create enticing buying opportunities in the process.
Here are five creative Easter marketing campaigns for small business owners suggested by Gaudet:
1. Consumers are attracted to speed and convenience. Create ready-made Easter baskets for children, packaging your best-selling products at a discounted bundled price.
2. Easter is traditionally viewed as a "resurrection" and a new birth. This could be a great time to announce a new version of a product, bring back a popular product that's been off the shelves for a while, or rebrand your company.
3. Whether you're B2B or B2C, hold a customer appreciation event for families (such as an Easter Egg Hunt or photos with the Easter Bunny). This is a nice way to offer your appreciation for your customers and clients.
4. People love receiving little unexpected gifts in the mail. Send clients and customers an Easter egg, and inside, provide a coupon, gift certificate, or limited time offer for your customers.
5. How about an Easter Egg Hunt for adults? Similar to what Willy Wonka did with the Golden Ticket, provide clients and customers the opportunity to receive an Easter egg with every purchase, and one lucky winner will receive a prize.
"Easter marketing campaigns can be as diverse as the reasons why we are celebrating," Gaudet continues. "Don't be afraid to think out of the box - people love being entertained and praise originality."
ABOUT CHARLES GAUDET:
Gaudet has been called "The Entrepreneur's Marketing Champion" for consistently delivering windfalls of profits to his clients by unveiling hidden assets and opportunities that have been previously under-utilized, or have gone unnoticed. Gaudet started his first business at the age of 4 when he set up a tollbooth in the hallway leading to his parent's bathroom, and has been ferociously committed to the study of successful business practice ever since. At age 24, after abruptly finding himself in millions of dollars in debt, he systematically grew his first multi-million dollar business. He is the founder of Predictable Profits. Follow Gaudet on Twitter at http://www.Twitter.com/CharlesGaudet.
ABOUT PREDICTABLE PROFITS:
Predictable Profits is a leading small business marketing company, specializing in finding overlooked marketing opportunities commonly found in most small-to-medium sized businesses for generating quick, dependable, and predictable profits without having to spend any more money in advertising. The company shares their marketing strategies with its Insiders' Club Members, private clients, and on their blog.
For more information about creating profitable marketing campaigns that boost sales for your business, please visit http://www.PredictableProfits.com and sign up for the free newsletter.