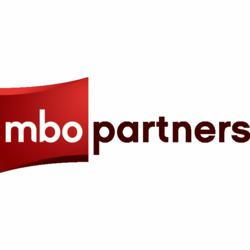 HERNDON, VA. (PRWEB) March 28, 2013
MBO Partners, the leader in the $250 billion and growing independent consulting sector in America, today released a new proprietary report on the state of Generation X independent workers in America. The Gen X Report is the latest phase of MBO's bellwether independent workforce index and illuminates the motivations and challenges of America's 5.9 million Gen X independent workers. Connected, agile and equipped with specialized skills – this generation is boldly embracing independence as a way to control their careers and do work they love.
"More than any other generation, Gen X independents provide insight into how independence is shaping a new mindset and approach to the way we work," said Gene Zaino, CEO of MBO Partners. "This generation did not simply accept independence as a way out of economic tumult but consciously chose the path and foresees it as a future business requirement. For them, independence is neither a fallback or fringe alternative but a recognized evolution of the workforce. MBO Partners has long championed a passport to independence that allows professionals to seamlessly transition from traditional work to independence. This generation validates our passion and deepens our commitment to this growing community."
Some key themes from the report include:
X Marks the Spot
This take-charge generation is making their mark boldly leading independents from the fringe into the mainstream. With 5.9 million independent workers, Gen X represents 35% of the total independent workforce – one of the largest cohorts of independent workers. These Gen X professionals fall into the 33 to 48 age range, with a mean level of experience of 9.4 years. Nearly half have 11 or more years of experience as an independent worker.
Not X-Scape – a Conscious Choice
Gen X has clearly chosen independent work. Seven in ten are independent because they want to be, and nine in ten are satisfied with the independent work path. Only 8% are independent due to the inability to find permanent work.
Flexing their Freedom
Straying away from cubicle confinement and the monotonous activity of a regulated nine to five, this cohort of independents believes in working to live and not living to work. Midcareer independents are unwilling to accept the inflexible schedules that burdened their parents and are challenging the traditional work paradigm to create a better model. More than half (57%) desire work/life flexibility and 29% have walked away from unhappy jobs. Freedom is power for Gen Xers, with more than 60% indicating that independence allows them to better control their career.
Confident, Connected and Creative
Gen X independent consultants are high value contributors armed with skills, experience and professional networks. More than half (54%) self-identify as "gig gurus" - specialized independent contractors with flexible or fixed term contracts – and the majority (83%) said they get work due to specialized skills.
Gen Xers were raised during an age of economic growth and opportunity, so freedom of creativity is more important than the opportunity to make money, despite the uncertain income stream. 64% jumped at the chance to "do what they love," and a mere 6% would prefer a traditional full-time job to independence. Despite real worries over lack of predictable income (62%), planning for retirement (50%) and concern for the future (34%), 77% say they will stay the course by either remaining independent (64.4%) or building a larger business (12.4%).
From Fringe to Mainstream
Generation X independent workers are not passively accepting independence, but leading the charge, with 76% intending to remain independent. With a front row seat to their parents' layoffs of the 80s and 90s, and the recent vagaries of the economy, Gen X has no illusions about work as a cornerstone of overall well-being. A clear-eyed view of the value of work has emboldened them to shake off the constraints of the traditional work model and mindset as they help America shape the future of work.
For the full report please visit: http://www.mbopartners.com/state-of-independence/independent-workforce-index.html
About MBO Partners
For more than 25 years, MBO Partners has led the $250 billion-and-growing independent consulting sector in America. Our services make it easy for independent consultants and their clients to do business. For independent consultants, MBO Partners manages their entire business infrastructure. Our platform includes a proprietary process to handle contract administration, business insurances, health and retirement benefits, expense management, tax withholding, and more. We couple this with the benefits of direct vendor access into enterprises and the "white glove" attention of a dedicated business manager for every consultant. For organizations that use contract talent, the MBO Enterprise Solutions team provides a complete independent contractor aggregation and engagement offering, including compliance and payment solutions for 1099s, sole proprietors and micro-businesses. To learn more, visit: http://www.mbopartners.com.
For Additional Information, Please Contact:
MBO Partners Public Relations
publicrelations(at)mbopartners(dot)com
703-793-6000
###