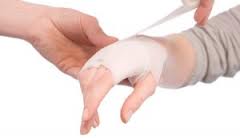 alleging their son suffered second-degree burns to his right hand caused by their glass-fronted fireplace
San Diego, CA (PRWEB) March 28, 2013
AttorneyOne.com, a recognized authority on law, updated the website recently and they are now actively providing expert opinion in view of the recent news on Fire Place Burn.
As the Consumer Product Safety Commission informed, on March 27th, 2013 a meeting was planned with the Z21/Canadian Standards Association (CSA) Vented Gas-Fired Heating Appliances Technical Advisory Group (TAG) to discuss voluntary standards activities, including proposed revisions to add requirements for protective barriers on glass fronts of unvented gas-fired fireplaces.
Fairwarning reported on January 2011 that more than 2,000 children ages five and under suffered burn injuries from fireplace glass, from 1999 to 2009 based on a federal estimate.
According to court documents, on December 21st, 2012, the parents of a one-year-old toddler filed a proposed class action lawsuit, in British Columbia Supreme Court (no. 129053), alleging their son suffered second-degree burns to his right hand caused by their glass-fronted fireplace. In the lawsuit, the parents claim their Montigo fireplace can reach temperatures as high as 315 C and did not come with a protective screen to prevent direct contact with the glass.
Taking into consideration the latest developments, AttorneyOne.com updated the website and, now, can actively provide an expert opinion including how to get in contact with legal counsel easily and inexpensively in case of alleged Fireplace Burn. Sean Burke, director of Media Relations for AttorneyOne.com, adds that the relevant information illustrates that people continue to file Fireplace Burn lawsuits. "For that reason", he continues, "our focus should squarely fall on getting the word out and assisting people in finding the right legal assistance."
On October 8th, 2012 the Hearth, Patio & Barbecue Association (HPBA) announced an industry-wide safety initiative for the protection of children and adults from burns resulting from touching glass fronts on gas fireplaces.
AttorneyOne.com has further information on Gas Fireplace Burn lawsuits including how to get in contact with legal counsel.
Headquartered in San Diego, CA Attorney One was founded in 2004 and is not a law firm. They offer a nationwide legal service which helps consumers find the best representation for their legal needs. You can learn more about Attorney One at our website http://www.attorneyone.com. You can also find us on Facebook at http://www.facebook.com/AttorneyOne. Checkout earlier news from us at http://www.prweb.com/releases/2013/3/prweb10573066.htm