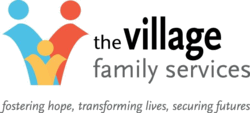 "We've enhanced our service delivery for transitional-age youth (TAY) because it is critically important to focus on outcomes that are essential to the successful transition to self-sufficient adulthood."
(PRWEB) March 28, 2013
The Village Family Services, a leading family wellness agency providing safety and permanency to children and youth, will host a grand opening and ribbon cutting ceremony for their new drop-in facility serving at-risk; foster; lesbian, gay, bisexual, transgender, or questioning (LGBTQ); and homeless youth. Los Angeles County Board Supervisor Zev Yaroslavsky, and California 46th District Assembly Member Adrin Nazarian will join San Fernando Valley residents of all ages in celebrating the Grand Opening of drop-in@thevillagefs, 6801 Coldwater Canyon Avenue, North Hollywood, CA 91605, at 10:00 a.m. on Friday, April 19. An open house and tour will be held from 9 a.m. to 3 p.m. and is open to the public.
"I'm very glad that I was able to provide the seed funding and assist in bringing this new center and service to the youth of the San Fernando Valley," Supervisor Yaroslavsky said. "It's vitally important that the County provide infrastructure for at-risk young people who have experienced social, emotional, verbal, or physical neglect, trauma and/or abuse and are in need of safety and supportive services."
The Village Family Services has been providing trauma-informed services to children and youth for more than 13 years. "Our core programs change lives through the prevention of child abuse and family violence, and save lives through intensive intervention and therapeutic services," stated Hugo C. Villa, CEO of The Village Family Services. "We've enhanced our service delivery for transitional-age youth (TAY) because it is critically important to focus on outcomes that are essential to the successful transition to self-sufficient adulthood."
Strategically located within Valley Community Clinic, a federally qualified health clinic, and adjacent to their Teen Clinic, drop-in@thevillagefs will provide a safe place where youth can receive integrated supportive services including mental health counseling, case management, primary health care, and HIV and health-prevention services. Youth will also be able to engage in vocational training and employment services; find educational advancement resources; and link with substance abuse prevention services. Additionally, homeless youth will be provided with basic needs such as showers, laundry and a meal.
To find out more or to donate to the program go to http://www.thevillagefs.org
###
About The Village Family Services
The Village Family Services is Southern California's leading bilingual family wellness agency providing permanency and safety for neglected and abused children and youth. Our unique research-based approach centers on family wellness amid client-centered, strength-focused, trauma-informed and culturally competent care delivered by a compassionate, bilingual staff. The Village Family Services envisions a day when all children and youth are free of social, emotional, verbal and physical harm.