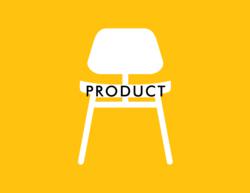 New York, NY (PRWEB) March 28, 2013
"Spark is aptly named since good design can start a fire in the market and the mind. The Spark program finds these special traits that make a design combustible and puts them on a pedestal." —Dan Harden, President, Whipsaw, San Jose
"We find the Spark Design Awards one of the most respected and prestigious competitions available today." —Adva Noach, Head of Design Awards, Bezalel Academy, Israel
"Spark connotes a catalyst --- new momentum, new direction, for the betterment of the human spirit." —David Darling, Partner, aidlin darling design, San Francisco
"With friends like these, we need more friends!" laughed a clearly delighted Peter Kuchnicki, founder of the Spark Awards. "This is what makes this project so special to us. Since we began 7 years back, we've received many similar accolades from our participant-customers and the design community. It means we're doing something right. And we're about to do it again. Spark Design is back."
According to the organizers, on Monday, April 1, Spark will launch it's 7th annual product design competition. Planners expect to attract hundreds of designers from around the world, continuing a pattern of growth in entrants of over 26% annually.
Encouraging Participation and Design Education
One of the purposes of Spark is to promote the winners, their work and the effectiveness of design in general. Spark Senior Adviser, Clark Kellogg says this takes many forms. "Team Spark hits the road immediately after the competition results are announced. This year we have ongoing exhibitions in China and San Francisco, plus good will visits to Beijing, Hong Kong, Seoul, Munich and Milano. Next up, we're planning educational design strategy workshops in Taiwan and Korea. This outreach, plus ongoing publicity efforts, help the public learn about the positive solutions that think-big design can bring to difficult problems."
Back To Business
To encourage a strong turnout from businesses that believe in design solutions, Spark is offering entrants in Spark>Product—who have an App for their product—an entry into Spark>App competition at no extra charge.
"Since most products now come with an App, we hope this benefit demonstrates Spark's commitment to build a vibrant and successful community of design," explained Kuchnicki. "It's very important for designers to get their work out there. When the world can see its quality, it shows the power and persuasiveness of great design."
Criteria for Winning Work
Spark's mission is to initiate positive design-led change by highlighting the best new ideas and the best new solutions. Sparks are big ideas embodied as great designs. The judges look for these big ideas when they make their choices.
The competition criteria ask potential entrants "Does the design Spark? Break new ground? Does it improve the quality of life? Contribute to understanding, efficiency, joy, longevity, progress? Does it sustain or conserve our Earth's limited resources?"
How to Participate
Interested product designers can participate by joining the Spark community, contributing ideas and attending events like the Spark Winners Celebration and exhibits. Designers can enjoy the further benefits of entering the competitions in their particular category, gaining recognition and publicity for their skill and creativity. The entry system is simple and straightforward, with registration at the Spark website: http://www.sparkawards.com.
Bonus Info
Spark is proudly sponsored by Autodesk, Core77, ArchNewsNow, Archinect, Bustler, Pluo Consulting and RIOT Creative Imaging.
SPARK 2013 Competition Schedule
Spark>App—Call For Entry is currently active
Spark>Concept & Student—Call For Entry March 1
Spark>Communication—Call For Entry April 1
Spark>Product—Call For Entry April 1
Spark>Spaces—Call For Entry April 1
Spark>Mobility—Call For Entry April 1
The Spark Design Awards are an international design competition series with many categories. Spark's core mission is to help create a better world though design excellence. Spark entrants are an extraordinarily diverse group of talented people and companies, from university students to the world's leading electric car companies and forward-thinking Fortune 500 companies.
The Spark competitions are open to all designers, including students (in Spark>Concept). The Spark Community may be joined at no cost. The Spark competitions have a variety of entry fees, depending upon the event. Submissions are made at the Spark website. Juries, composed of design professionals and experts, meet online and in person to choose Finalists and Winners.
Learn more about this organization and all these competitions at the Spark website landing page at http://www.sparkawards.com.