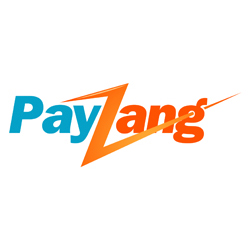 PayZang's Virtual Check product enables the merchant to realize more revenue and reduce returns with our advanced check verification system.
Salt Lake City, Utah (PRWEB) March 28, 2013
PayZang, one of the fastest growing payments platform for online and eCommerce, announced today that it is launching a new payment product, Virtual Check, to enable merchants in need of a high risk merchant account to accept payment securely over the phone or online in an easy way. Virtual Check is a new breed of payment product that uses CheXshield, the new standard in ACH and check verification, to remove fraudulent Check and ACH transactions from bad check writers.
Virtual Check is designed specifically for the following industries:
1. Collections
2. Loan modifications
3. Credit repair
4. Multi-level marketing
5. Travel
6. Time share telemarketing
7. Payday loans
8. Electronic cigarettes etc.
Virtual Checks can be accepted online through a secure web portal or an online payments page. For high volume processing, Virtual Check can be bundled together in a batch file and securely transferred to PayZang for processing.
How Virtual Check will benefit your business:

Checks are deposited into a business's bank account.
A business never has to see, touch or deposit a single check.
Checks are processed in real-time.
A fully featured, secure virtual terminal is included for manually processing checks.
Advanced integration and assistance is available on requests for business websites.
Who can use it?
Virtual Check is available to just about any type of US-based business looking to use a check by phone product, no matter how large or small their processing volumes are and can be used for payment towards any product or service.
How To Get Started With Virtual Check
1. Visit http://www.PayZang.com
2. Fill in the "Get Started" form
3. Submit your requirements to PayZang
4. Your account will be setup for processing within 24 hours.
A Great Deal For New Merchants: A new merchant can establish a payment processing history using Virtual Check. CheXshield's proprietary internal analytics can help establish higher risk merchants retain banking relationships and allow business continuity from payments standpoint.
About CheXshield: PayZang's proprietary composite Check Verification System (CheXshield) ensures that checks are validated and verified in real-time. CheXshield reduces check returns to an acceptable level making merchants bankable in some high-risk cases and eliminating returns altogether in most cases. CheXshield's backbone comprises:

Multiple Data Sources
Tightly coupled scrubbing and monitoring of returns
Advanced Analytics
Continual Returns Analysis
Business process advice to reduce returns
Real-time results
Best in class technology
About PayZang:
PayZang provides superior, cutting-edge payment processing solutions for business owners, online merchants and even brick-and-mortar operations regardless of the size of their business. Developed to supply reliable and user-friendly on-demand merchant services, PayZang offers solutions such as a customizable pay-as-you-go model that works with its intuitive suite of merchant tools for handling payment processing needs across a wide range of industries. For more information about PayZang's merchant services and products, visit http://www.payzang.com or contact an authorized consultant through the website's online contact form.