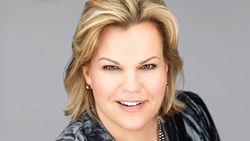 New York, NY (PRWEB) March 28, 2013
24 Seven founder and CEO Celeste Gudas provides a recruiter's view of the job market for those in the marketing, digital and advertising sectors in a Q&A column featured in Adweek, one of the advertising and marketing industry's leading trade publications.
In the interview, Ms. Gudas notes that today it is understood that if one is in the advertising/marketing industry that one must have digital skills. However, she also notes that certain specific digital areas particularly seek experts – these include mobile, social marketing, experience design and e-commerce. From 24 Seven's experience, salaries for digital jobs are outpacing others in the marketing field.
Among the newer trends Ms. Gudas discusses is the growing demand for freelance talent. While this demand spans all skill levels, senior consultants with deep experience are increasingly sought. Freelancing is emerging as an attractive option for job seekers. Ms. Gudas referenced a 2012 study by 24 Seven that found that freelancers are happier than non-freelancers. Freelancers polled said that this is because they have greater control over their career path, can earn more money and have great work life balance.
Ms. Gudas explains that the reason for the rise in freelance talent demand is largely due to economic uncertainty. But also driving the trend is the changing nature of agency engagements with clients who are initiating project based retainers. Agencies are finding it is more economical to staff up for projects with experienced freelance talent, giving the agency more control as account needs shift.
"There's still a strong degree of uncertainty and concern in the marketplace – uncertainty about our economy, insecurity in the international economy and the ambiguity over the cost of health and employment benefits. This is fueling freelance demand. Companies are opting to deploy freelance talent where and whenever they can, allowing the organization flexibility to expand and contract as needed," Ms. Gudas says.
To read the complete interview click here: http://www.adweek.com/news/advertising-branding/recruiter-celeste-gudas-says-freelancers-are-happier-147728