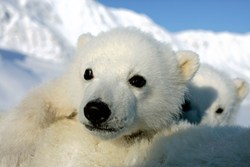 We're very happy to have the opportunity to support the efforts of WWF and sincerely appreciate the generosity of Patagonia and its footwear team - Phil Meynard, President of PlanetShoes.com
Waltham, MA (PRWEB) March 28, 2013
PlanetShoes.com is proud to announce its partnership with Patagonia, Inc. to raise money for World Wildlife Fund (WWF) through the Patagonia Advocate Weeks program. From March 21st through April 4th, Patagonia Footwear will donate $10 to WWF for every pair of Patagonia shoes purchased at PlanetShoes.com.
"World Wildlife Fund is an extremely important organization working towards the conservation of our Planet's most vital resources," said Phil Meynard, President of PlanetShoes. "We're very happy to have the opportunity to support their efforts and sincerely appreciate the generosity of Patagonia and its footwear team."
Started in 2010, the Patagonia Footwear Advocate Weeks program allows retail partners to support the 1% For The Planet non-profit organization of their choosing. Beneficiaries of Patagonia Advocate Weeks must be 501c3 charities whose work, as a whole, focuses on issues of sustainability.
WWF has been protecting the future of nature for over 50 years. The largest multinational conservation organization in the world, WWF works in 100 countries and is supported by 1.2 million members in the United States and close to 5 million globally. WWF's unique way of working combines global reach with a foundation in science, involves action at every level from local to global, and ensures the delivery of innovative solutions that meet the needs of both people and nature.
About PlanetShoes.com
PlanetShoes.com is an innovative lifestyle retailer committed to helping people live healthier, more eco-friendly lives. The first in the industry to offer a CarbonFree Plus shipping alternative, PlanetShoes.com specializes in products that blend function, style, comfort and value with eco-ethics. The company proudly offers a wide selection of shoes, bags, and other accessories from more than 180 brands. For more information, visit http://www.planetshoes.com.
About 1% For The Planet and Patagonia, Inc.
Co-launched by Yvon Chouinard, environmental activist and founder of Patagonia, Inc., 1% For The Planet is a global alliance of more than 1,400 companies that donate one percent of revenues to organizations working for a healthy planet. Located in 44 countries worldwide, 1% members have given over $70 million to environmental causes since 2002.
Based in Ventura, California, Patagonia, Inc. is a leading designer of core outdoor, surf and sport-related apparel, equipment, footwear and accessories. The company is noted internationally for its commitment to authentic product quality and environmental activism, contributing over $49 million in cash and in-kind donations to date. Incorporating environmental responsibility into product development, the company has, since 1996, used only organically grown cotton in its clothing line. Committed to making its products landfill-free, the company's entire product line is recyclable thorough its Common Threads Initiative. The company also advocates corporate transparency through its interactive website, The Footprint Chronicles, which outlines the environmental and social footprint of individual products. Patagonia was featured as The Coolest Company on the Planet on Fortune Magazine's April
2007 cover.