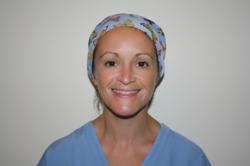 Vancouver, BC (PRWEB) March 28, 2013
The Canadian Breast Cancer Foundation – BC/Yukon Region (CBCF) is proud to announce the Lina's Dream Endowment Fund Fellowship, a special one-time award aiming to foster independent breast cancer research in BC.
The fellowship recipient, University of British Columbia's Dr. Esta Bovill, was awarded $87,946 for her one-year study, which investigates the average wait-time from BRCA-mutation diagnosis to when risk reducing mastectomy, with or without reconstruction, is performed, via a review of patients from the BC Cancer Agency. If there is an association of cancer development with wait-time, this study will highlight the importance of expeditious treatment from BRCA-mutation carriers, and guide decision-making among clinicians and policy makers. The aim is also to improve psychosocial outcomes for young women at risk for hereditary breast cancer.
The one-time award was funded by the Lina's Dream Endowment Fund, established in April 2011 in memory of Lina Vassallo (DiBiase). The fund was created as a partnership between Lina's friends and family, a dedicated fundraising committee and CBCF to support the early detection of breast cancer. Including the annual Lina's Dream Golf Day, a family-oriented community event held in Coquitlam, BC, a total of over $150,000 has been raised to support CBCF. Next year's event will take place on July 4, 2013 again at the Westwood Plateau Golf & Country Club.
Breast cancer is the most common form of cancer diagnosed in Canadian women, representing 26 per cent of all newly-diagnosed cases. In 2012, an estimated 22,700 Canadian women will be diagnosed with breast cancer and about 5,100 will die from it. Since 1986 however, death rates among women have fallen by almost 40 per cent. Today in BC, 91.8% of women diagnosed with breast cancer survive the disease for 5 years or longer – the highest survival rate in Canada.
About the Canadian Breast Cancer Foundation
The Canadian Breast Cancer Foundation is the leading community-driven organization in Canada dedicated to creating a future without breast cancer. Our investments in innovative and relevant research and education have led to progress in breast cancer prevention, diagnosis, treatment and care. Since 1986, we have been at the forefront of a nationwide movement supporting and advocating for the breast cancer community. Join us at http://www.cbcf.org
About Lina's Dream
Lina (DiBiase) Vassallo's "Dream" was that no other woman would be faced with the challenge she was forced to confront. The Lina's Dream Endowment Fund was established in 2011 with the intention that someday, together, we will ensure that breast cancer will not cloud the future for any family. For more information, visit http://www.linasdream.com
-30-
Media contact:
Sydney Nusbaum
Specialist, Marketing & Communication
Canadian Breast Cancer Foundation - BC/Yukon Region
T: (604) 683-2873 ext. 237, E: snusbaum(at)cbcf(dot)org