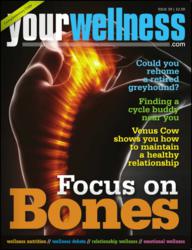 The Watson is being tested by the Maine Centre for Cancer Medicine and Westmed Medical Group in upstate New York.
London, UK (PRWEB UK) 30 March 2013
A recent WHO survey, undertaken for World Cancer Day, revealed that more than half of all countries worldwide are struggling to prevent cancer and provide treatment and chronic care to cancer patients. According to WHO, in order to avoid human suffering and protect countries' social and economic development, there is an urgent need for countries to reduce cancer deaths and provide appropriate long-term treatment and care.
7.6 million people died from cancer worldwide in 2008 and every year almost 13 million cancer cases are newly diagnosed, but for Dr Oleg Chestnov, WHO Assistant Director-General for Noncommunicable Diseases and Mental Health, 'Cancer should not be a death sentence anywhere in the world as there are proven ways to prevent and cure many cancers. In order to reduce exposure to risk factors leading to cancer and ensure that every person living with cancer gets access to appropriate care and treatment, comprehensive cancer control programmes need to be set up in every country.'
With this in mind, Yourwellness Magazine explored a possible way to help such countries fight against cancer. In their article, The Supercomputer Leading the Fight against Cancer, Yourwellness Magazine investigated how the IBM Watson supercomputer, which has already shown its prowess by taking on and beating TV quiz show contestants, is now being tested for applications that could improve cancer treatments.
Yourwellness Magazine reported, "The Watson is being tested by the Maine Centre for Cancer Medicine and Westmed Medical Group in upstate New York. Both are rural areas where patients can often struggle to get access to comprehensive medical care and treatment."
If used as a cancer treatment, the supercomputer will be able to sort through 1.5 million patient records and histories in seconds, analyse treatment outcomes and then provide all the options for treatment for a specific patient. The idea is that any doctor logging on to Watson can connect to new information, research and treatment options in seconds because all the data on the computer will be as up to date as possible.
Visit the gateway to living well at http://www.yourwellness.com for more information.