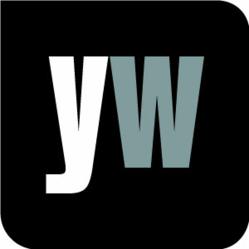 London, UK (PRWEB UK) 30 March 2013
According to new guidelines from WHO, adults should consume less than 2,000 mg of sodium, or 5 grams of salt, and at least 3,510 mg of potassium per day. For Dr Francesco Branca, Director of WHO's Department of Nutrition for Health and Development, people who exceed these targets could be at risk of raised blood pressure, which increases health risks. "Elevated blood pressure is a major risk for heart disease and stroke – the number one cause of death and disability globally. These guidelines also make recommendations for children over the age of 2. This is critical because children with elevated blood pressure often become adults with elevated blood pressure."
With this in mind, Yourwellness Magazine took a closer look at salt, investigating why a high sodium intake is such a problem for so many people. In the article Salads: The Surprising Salt Contributor In Your Diet, Yourwellness Magazine demonstrated that a salad could actually be detrimental to health, and even contain more than half of a person's recommended salt intake for an entire day.
According to the article, "This is a shocking discovery for those who regularly eat a salad with the belief that it is the healthier choice. The news is particularly detrimental to women as it can cause them to feel sluggish, show signs of water retention and feel bloated."
The article also offered advice for keeping salt intake within WHO's newly released guidelines:
1. Swap salty salad ingredients such as bacon and cheese for chicken or vegetables.
2. Limit salad dressings as much as possible. These often add extra salt and calories to a salad.
3. Don't overfill your salad pot. Portion control is key.
4. Choose a salad based around beans or tuna. This provides additional health benefits.
For more information, visit the gateway to living well at http://www.yourwellness.com.