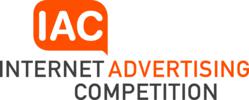 The Internet Advertising Competition (IAC) Awards are produced by the Web Marketing Association to honor excellence in online advertising.
Dallas, TX (PRWEB) March 28, 2013
Three celebrated websites developed by Spherexx.com ® have been announced winners in the 2013 Internet Advertising Competition Awards developed by the Web Marketing Association to honor excellence in online advertising. Parallel 41, has been selected as the winner of the Best Real Estate Website for 2013. 2411 Washington, and Woodmont Place at Palmer, have received Outstanding Website Awards.
The Web Marketing Association (WMA) was founded in Boston in 1997 to help set a high standard for Internet marketing and corporate web development. The IAC Awards were initiated in 1999 to recognize outstanding companies and individuals in their respective industries. Judging is based on creativity, innovation, impact, design, copywriting, use of the medium and memorability. Judges are carefully selected for their professional experience and an in-depth understanding of the current state-of-the-art in advertising design and technology, as well as the objectivity to score entries according to a predefined set of criteria.
2013 judges represent some of the best in the Internet Advertising community: AKQA, BGT Partners, Brunner Digital, Campbell-Ewald, CNN News Group, Deep Interactive Asia, Digitas, EuroRSCG 4D, Google, IBM Interactive, imc2, JWT, LeapFrog Interactive, Mass Transmit, McCann Worldgroup, OgilvyInteractive, PayPal, Razorfish, Starwood Hotels & Resorts, Tectis GmbH, TMP Worldwide, Universal McCann Interactive and Wunderman / Y&R.
Parallel 41 is owned and developed by RMS Construction. Randy Salvatore is the company's President and CEO; it is managed by TRIO Properties, LLC led by President Eileen Swenson. Creative consultants for the management company are Brio Consulting and KOS Design. The community is located in Stamford, CT and tops search results on page one for six major key phrases including "apartments in stamford ct." The website also accommodates mobile telephones and has a stunning 55 inch touchscreen kiosk which was also provided by Spherexx.com. The interactive site plan is impressive and entertaining, and it is iPad compatible through Spherexx.com's SweetSpotDashboard.com's mobile device accessible desktop application. The website also offers online availability, interactive application for residency and interactive room planner. Prospect queries and advertising analytics are managed by ILoveLeasing.com div Spherexx.com CRM.
Woodmont Place at Palmer was developed by Woodmont Properties. Michael Witmondt serves as the Director of Marketing for Woodmont. The community, located in in Easton, PA, is managed by Lincoln Property Company through the Mid-Atlantic Region where James Smith is the Area Vice President and Rhonda Layo is the Regional Property Manager. The website has an impressive virtual tour and stunning floor plan renditions, online availability, and an interactive site plan that rivals any popular video game. It is Apple, Android and Blackberry phone compatible. Woodmont also incorporates ILoveLeasing.com services to engage prospects and manage advertising spend.
2411 Washington is located within the Washington Corridor in Houston, Texas and managed by ZRS Management, LLC. Craig P. Stackhouse, Vice President M-M Properties, Inc. (Owner with Partner BayNorth Capital, LLC) and Jeremy S. Brown, Vice President of Marketing for ZRS, have been very instrumental in the website's creative features. The website reflects a unique urban style with a dynamic interactive site map. Website visitors can select a floor plan from a drop down menu, choose a floor level, and the map will locate an available apartment within those parameters. Floor plans are vibrant and offer virtual room planning. The community offers 13 floor plans which are easily navigated with a series of drop down windows. The neighborhood map offers a compact grid that references all the hot spots in the area, which is a very important topic for potential metro dwellers. A website guest can even peruse samples of tile, counter top, and color schemes. The website can be translated to multiple languages with one click. 2411 Washington manages prospect queries and advertising performance with ILoveLeasing.com.
About Spherexx.com—Ad Agency | Software Development | Data Centers
Established in 2000, Spherexx.com is recognized as an established leader in the apartment industry website, Internet marketing and software development services. With offices located in Tulsa, Dallas, Austin, and Houston, the company has been distinguished as one of INC5000's fastest growing companies. Spherexx.com is a recipient of the International Summit Creative Award 2012 for creative and communication excellence.
Spherexx.com offers a wide selection of professional services including web design and development, touch-screen kiosks, Internet lead generation tools, online advertising, apartment leasing consulting, advanced mobile technology, apartment lease-up marketing consulting, and search engine performance. The company also provides branding services, video/multimedia production, print media, and copywriting as well as website and email hosting, database solutions, pay per click, e-commerce solutions and custom programming.
Spherexx.com has developed CRM (customer relationship management) products, marketing and lead generation tools that allow clients to better manage and convert leads to leases and sales. These applications are branded under Messagekast.com, ILoveLeasing.com, MarketSurveyTools.com, and RentPush.com. Spherexx.com provides web-based prospecting, marketing, advertising management, and support services.
Spherexx.com has provided services to innovative real estate companies like American Residential Group, Pressly Development, CompassRock Real Estate, U.S. Residential Group LLC, Sovereign Property Management, LLC, UAH Property Management, L.P., Martine Properties, Inc. and Qualico Group of Companies. The company represents over one hundred years of direct, executive level property management experience that readily identifies with the challenges and solutions of multi-family property management professionals.