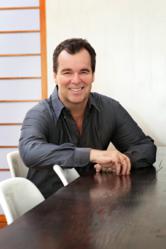 In today's economic climate, it is those people who are willing to think creatively in their approach to buying and selling real estate who will shine
Melbourne, Australia (PRWEB) March 28, 2013
The Herald Sun has this month reported a slowing of the Melbourne property market for the start of 2013. At a time when real estate agents are suggesting that sellers lower price expectations in order to 'meet the market', real estate expert Rick Otton is holding a free one day seminar to show them smarter alternatives.
"There is no doubt that the Melbourne real estate market, like the rest of Australia, is facing challenges, but I don't believe that sellers need to drop their prices in order to achieve a positive outcome" said Mr Otton. "In fact I know they don't."
Mr Otton has been sharing his strategies for buying and selling real estate for decades. They are strategies that he has used to create an impressive property portfolio, and which formed the basis for his 2012 book 'How To Buy A House For A Dollar', which was named in the list of the Top 10 Most Popular Finance Titles for 2013, as voted by Money Magazine and Dymocks Book stores.
"We are being fed statistics from different industry bodies, telling us about rises and falls in auction clearance rates, about where the best suburbs to buy are, and how home loans are now so affordable" said Mr Otton. "But all of that is immaterial if it is you who can't raise the required deposit for a home, or if it is your home that you can't sell for a good price."
The belief that the traditional way to buy and sell property is the only way to buy and sell property is the biggest hurdle that people need to overcome, believes Mr Otton.
"In today's economic climate, it is those people who are willing to think creatively in their approach to buying and selling real estate who will shine" explained Mr Otton.
"During my Melbourne property investing seminar I will be looking at the faces of those present, and will be able to see exactly when the penny drops - when they experience the mindset shift that will allow them to realise the potential of the strategies I'll be sharing with them."
To book seats at Rick Otton's free Melbourne property investment seminar, visit HowToBuyAHouseForADollar.com
About Rick Otton
Rick Otton has spent decades making money by snapping up inexpensive real estate and putting it to work building wealth, and teaching others to do the same.
He is the founder and CEO of We Buy Houses, which operates in the US, UK, Australia and New Zealand, and through this business he puts his strategies to work every day.
Mr Otton received his start in alternative real estate investment in 1991 in the US, and within a year acquired 76 properties. In subsequent years, he made a fortune using his low-risk, high-reward strategies to inexpensively acquire real estate. He continues to do so.
As well Mr Otton travels between his home in Australia, and the UK, sharing his wisdom and teaching others how to buy and sell real estate, free from the constraints imposed by traditional lenders.
In 2013 Rick is celebrating the 10 year anniversary of introducing his property option strategies to real estate investors in the United Kingdom - the first person to reveal these ground-breaking strategies. In 2008 he created the first of his 'Houses for a Pound' strategies, upon which he grows as markets and laws evolve.
Mr Otton has been featured in a variety of television programs and magazines and in 2013 he published 'How To Buy A House For A Dollar' for the Australian market. This book has been named in the list of the Top 10 Most Popular Finance Titles for 2013, as voted by Money Magazine and Dymocks Book stores. A UK version is on the drawing board.
For full details of Mr Otton's Melbourne open-to-the-public one day seminar visit HowToBuyAHouseForADollar.com