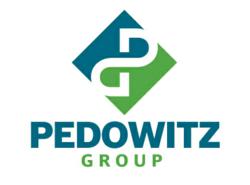 Working with over 500 Marketo customers, we consistently think outside the box to drive Revenue Marketing™ results for our clients," said Jeff Pedowitz.
Atlanta, GA (PRWEB) March 28, 2013
The Pedowitz Group (http://www.pedowitzgroup.com) today announced it has been named a finalist in the Partner Excellence Category for the third annual Marketo Revenue Performance Excellence Awards. In addition, 14 of 34 award finalists are customers of The Pedowitz Group. The "Revvies" recognize and celebrate customers and partners that are using Marketo's marketing automation solutions to push outside the bounds of existing markets and away from entrenched players.
The Pedowitz Group , the winner of the 2012 Revvie Award for Partner Excellence, is a Gold Sponsor of the Marketo Summit, and Chief Strategy Officer Debbie Qaqish is a featured speaker for the "Rolling out Marketo in Multiple Languages Worldwide" session. Employees from the company will also speak at customer presentations and training sessions throughout the conference.
"As a Preferred Services Partner with 37 Marketo certifications, our consultants work continually to create new solutions to optimize Marketo and improve revenue marketing performance," said Jeff Pedowitz, CEO and president. "Working with over 500 Marketo customers, we consistently think outside the box to drive results for our clients."
Revvie finalists were selected based on the following criteria: Innovation, leadership, success metrics and business impact. Finalists will be celebrated on April 9-10, 2013 at the Marketo Summit 2013 in San Francisco.
"Being a Revvie finalist demonstrates The Pedowitz Group's thought leadership and the substantial business impact they've accomplished by using Marketo," said Sanjay Dholakia, CMO at Marketo. "It is the marketer's time to transform the industry and we are extremely proud of our Revvie finalists for rising and leading this charge. Congratulations to our finalists - we look forward to working with them as they continue to innovate with Marketo."
Revvie finalists are recognized as the best in the business, demonstrating creative new ways for marketers to achieve outstanding revenue goals.
About The Pedowitz Group – Connecting Marketing to Revenue™
The Pedowitz Group, an Inc. 500 company, is the world's largest full service Revenue Marketing Agency. A two time Pacesetter winner, The Pedowitz Group helps global clients transform their marketing organizations from cost centers to revenue centers by assessing and optimizing six controls: strategy, people, process, technology, content and results. As the authority on Revenue Marketing Transformation™, the company has helped over 1,000 clients begin the journey to driving predictable, repeatable and scalable revenue results. The Pedowitz Group customers have won over 20 nationally recognized awards for their Revenue Marketing excellence. For more information on how The Pedowitz Group helps clients become successful Revenue Marketers®, visit http://www.pedowitzgroup.com, call us at 855-REV-MKTG, or visit blog.pedowitzgroup.com.