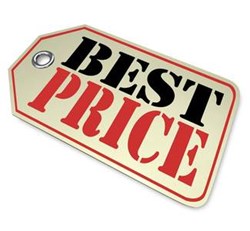 Denver, Colorado (PRWEB) March 27, 2013
According to Ironclad Integrity Ltd buyers rely on accurate and comprehensive price comparison services to make a purchasing decision, particularly when it comes to tech products. To that extent, PricesLab extended its price information network to over 200 retailers.
For the past few years, tech products have become more and more appealing for buyers of all ages and backgrounds, given the interesting and functional technology as well as the more affordable price tag. In fact, over the past two years, technology has become so affordable and common, that tech products have diversified to such an extent buyers are having a hard time identifying the most appropriate one for their needs and budget.
This is where price comparison services, such as Ironclad Integrity Ltd.'s PricesLab.com step in. For years now, US consumers have relied on data from these services to get a portrait of the market offer for popular tech products, that range anywhere from tablets to Mp3 players, home appliances and GPS systems.
Consumers count on price comparison services to display information they would otherwise waste several hours and days to gather from all retailers in US selling a particular item.
PricesLab.com is one of the leading price comparison services today, giving US consumers an accurate analysis of the price offer for tech products of all kinds. Just recently the website has extended its network price information to over 200 retailers for brands and products that US consumers trust and want.
The price comparison sheet for tech products PricesLab features aims to give the buyer a comprehensive view of the price level, product features and added costs such as sales tax and shipping fees.
PricesLab now pulls price information from over 200 retailers on popular tech products such as notebooks, laptops, tablets, home tech appliances, music devices, digital cameras, Mp3 players, GPS systems, musical instruments, video games, home theater accessories, systems and software produced by brands such as Apple, HP, Bose, AT&T, LG, Braun, Canon or Coby.
For every product consumers search using PricesLab, the price comparison service displays a short review, deal alerts, discounts, bundle packages, shipping, sales tax, shop availability and similar products.
Ironclad Integrity Ltd.'s price comparison service was initially released to help buyers find the best deals for Apple iPod Touch 16GB. As consumers showed interest for similar extensive and accurate price comparisons, PricesLab.com evolved and began adding more and more tech products to its database to make sure it offers buyers a full shopping research experience. Hence, the website now features information on tech products of all functions, both for in-home and business purposes as well as all prices.