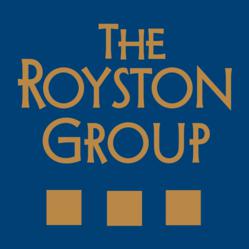 The extraordinary return made this deal worth the risk for the investor
Los Angeles, CA (PRWEB) March 29, 2013
The Royston Group has completed the sale of a $9.1 million, Super Kmart located in Port Huron, Michigan.. The building of 193,590 square feet sits on more than 26 acres of land. Kmart initially signed a 25 year absolute triple net lease on the property.
Greg Cortese represented the buyer in the transaction. The buyer purchased the property due to the site's strong retail location, existing assumable financing and above market return.
"Kmart does really well at this location. Port Huron being at the Canadian border makes this a destination shopping area for Canadians. The buyer assumed a loan with less than 4 years remaining and the lease expiring in 7 years. The extraordinary return made this deal worth the risk for the investor." said Cortese
Greg Cortese, President of The Royston Group and Rob Sutton, Vice President specialize in the sale of single tenant net lease properties.
The Royston Group is a privately held commercial real estate investment firm, founded in 1992. The company provides services for a multitude of net lease commercial property types including office, industrial, retail and medical. The firm has completed over $1.5 billion in real estate sales since its inception.