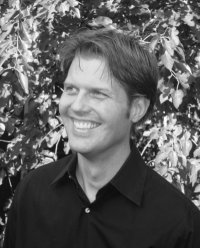 Dr. John's writing is smart, approachable and right on the mark.

—Eric Langshur
(PRWEB) March 28, 2013
The Available Parent: Radical Optimist for Raising Teens and Tweens now comes highly recommended from Steve Harvey. The popular talk and television host interviewed Dr. Duffy on radical optimism as a parenting strategy, and the concept of availability in a special segment. Duffy explains that "availability is being fully present, literally and figuratively, to some moments with your kids every day." The Available Parent expands upon these ideas in a relatable, non-judgmental tone, and is available as both a book and an audiobook.
For special behind-the-scenes messages from Dr. Duffy on controversial issues like public punishment of children, visit his website.
John Duffy is a clinical psychologist and certified life coach with a thriving private practice in the Chicago area. Duffy regularly shares his expertise on parenting through outlets like the Huffington Post, and is a proud parent himself.