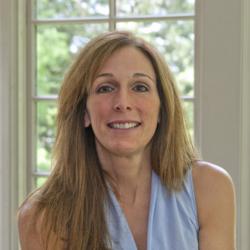 My divorce coach was instrumental in the quest to become a new, improved, happier and more confident me
Tampa, FL and Concord, MA (PRWEB) March 28, 2013
Debra Block has just been awarded the designation of CDC Certified Divorce Coach®. She completed a 15 week program which engages coaches in developing best practices and effective ways of supporting individuals in divorce, whether at the start of the divorce conversation or as they begin to deal with redefining who they are after divorce. The program is conducted via a live two-hour webinar each week and includes intensive coaching practice sessions using real-life divorce scenarios and fieldwork assignments to help each coach jumpstart their practice.
Debra shares some of her reasons for becoming a divorce coach: "After my own divorce several years ago, I began to see how beneficial having a coach would have been for me. Having an objective and supportive resource to help me identify my needs, prioritize them, and take action would have greatly reduced my stress and anxiety levels.
My experience heightened my understanding of the turmoil and tremendous sense of loss that occurs as a marriage ends. It awakened a passion in me to help others cope with divorce and keep things moving in a positive direction. And as I completed my foundational coach training, I was looking for something to hone my skills and knowledge in the divorce coaching specialty. When I went through the CDC Certified Divorce Coach® training, I got many valuable practices which are really serving me, and my clients in divorce coaching."
Who hires a divorce coach? "As a Divorce Coach today, I serve both men and women – and each comes to me for different reasons. Many men are inclined to keep divorce to themselves and look for answers on the internet or in ways where they can be anonymous. Women on the other hand will reach out to talk with about their divorce, sharing stories and getting tips from others who have been through divorce. Both need a guide through the tumultuous individual landscape of divorce and a thinking partner at each decision junction. I provide a private, nonjudgmental haven for people dealing with divorce to identify their needs, formulate goals and a plan, deal with their emotions and move forward."
Here is what some of her clients share about their divorce coaching experience:
"Deb walked me the through the steps/stages of the divorce negotiation process. We devised excellent strategies that served me well. Deb was extremely supportive and identified some possible challenges and difficulties I might encounter along the way. And she offered me increased awareness about the common missteps women make during the final stages of completing the divorce decree."
"Even though the legal part of the process was mostly over, I faced numerous new and stressful challenges: How could I best help my children through such an emotional time? Could I really set boundaries when it came to my ex? Am I strong enough to find a new career, manage my new financial situation and basically build a whole new life?
Deb helped me with so many of the 'little' things that could have become stumbling blocks along the way. My divorce coach was instrumental in the quest to become a new, improved, happier and more confident me."
Deb is a CDC Certified Divorce Coach®. She is graduate of the CDC College for Divorce Coaching® and certified by the CDC Board of Standards®. Deb holds a M.B.A. from the University of Pittsburgh, a B.A. from Chatham University. Deb is also a graduate of the Coach U Core Program and a member of the International Coaching Federation. For more information, visit http://debrablockdivorcecoach.com.
Divorce Coaching, Inc., a Florida Corporation provides training and certification through the CDC College for Divorce Coaching® for those engaged in the profession of divorce coaching. Approved as a Continuing Coaching Education (CCE) Provider through the International Coach Federation (ICF), the CDC Certified Divorce Coach® Programs maintain the standards of the ICF and additional professional standards developed through the CDC® Board of Standards®. For more information, visit http://www.certifieddivorcecoach.com.
Contact: Randall R. Cooper, MBA, CFP®, CDFA™, CDC® 813-455-1134