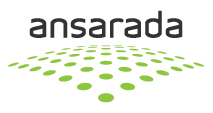 Chicago, IL (PRWEB) March 30, 2013
As an entrepreneurial company with an innovative approach to business, it probably comes as no surprise to hear that ansarada's senior management team is unlike others. That is to say, that 50% of the team are female.
The global trend for women in senior management roles is only 24% as stated in The Grant Thornton International Business Report (IBR) 2012. However, that figure is slashed further when looking at similar roles in the technology and software industries where ansarada plays.
At ansarada, not only is half the senior management team made up of women, but the Head of Product Development and Infrastructure, typically an extremely male role, is 'manned' by a very capable woman, Hannah Milborrow.
Great news coming off the back of celebrations for International Women's Day earlier this month (March 8th).
Despite a strong business case for companies to introduce more gender-diverse management teams, according to Forbes Woman, the gender make up of business leadership has barely changed over the years.
McKinsey claims that the profitability of companies with gender-balanced senior teams outperforms the industry average by over 34 percent. The Ivey Business Journal states that 'diversity is a moneymaker', enabling companies to act with agility through periods of uncertainty.
ansarada didn't actively set out to balance the gender of their management team - it happened organically. The women hired just happened to be the best people for the job - not only on paper, but in terms of open-minded attitude and values. ansarada hires for skills and cultural fit alone. Race and gender do not enter the debate.
Today, ansarada counts agility as a key driver of their success. No doubt this natural diversity helps keep ideas fresh and everyone in the company on their toes.
About ansarada: Formed in 2005, ansarada offer the only global virtual data room designed exclusively to simplify M&A due diligence. They aim to make life easier for their clients by offering them exactly what they need and nothing that they don't when running an M&A deal. As a company, they are entrepreneurial, innovative and open-minded, values that translate into the way they choose to do business. ansarada has offices in the US, Australia, Asia and Europe.
Their data rooms have been used for transactions in over 3100 cities worldwide. With offices in the US, Australia, Asia and Europe, they define their difference in just 2 words: sophisticated simplicity - sophisticated data rooms driven by advanced technology and security, yet surprisingly simple to use.