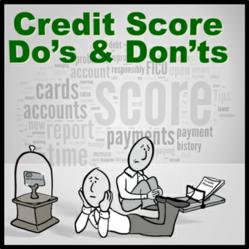 Austin, TX (PRWEB) March 29, 2013
"Misunderstanding the importance of a good credit score is the biggest mistake first-time home buyers make!" writes one Texas real estate blogger. As real estate warms up, damaged credit scores can freeze many consumers out of the market. Educating consumers on credit score basics is the fastest route to thawing sales, but how do you reach them - and convert them to customers? The buzzword is "content marketing," but the real answer is "mobile video."
Video is exploding, heading to 90% of Internet traffic in the next few years, reports Cisco. People seek and expect information in video form, and they take their business to the companies providing answers in that form. Custom, mobile-ready videos can cost $10K and more. But one innovative Austin-area company has complete upended the game. The "Understanding Credit Scores" series is the newest library of low-cost, licensable videos from Fast Forward Stories.®
Fast Forward Stories is doing for mobile video content what companies like Salesforce did for software: making it an accessible pay-for-use service instead of an expensive large-company luxury. Licensees get four videos on key credit score topics, each branded and customized with their business details. Every package includes video hosting, so the content can be embedded right on web sites without any technical work. The company's latest innovation, PlaysAnywhere™ technology, enables easy, no-tech delivery of content to mobile devices. .
PlaysAnywhere™ packages a licensee's branded video content in a simple short link that can be sent to any device. From there, videos just play automatically. Links can be sent via text or email, or placed in signatures, web pages, or even print. Licensees receive real-time video statistics to track viewers and social media spread. While the technology is great, the price is the news: an unbelievable $30-per-month, all-you-can-view service.
The new Credit Score series, and the PlaysAnywhere™ technology, can be previewed at http://fastfwd.me/creditscores - on any device, naturally.
Fast Forward Stories was launched in 2010 to provide "the 99% of businesses" with access to top-notch explanation video content. The company has an exclusive content arrangement with the leading explanation-video agency. Fast Forward Stories offersa wide range of video libraries, including mortgage and closing costs, insurance, healthcare, law and more.
# # #
If you'd like more information about this topic, or to schedule an interview with Jordan Schaffel, please call 512-686-5300, or e-mail Jordan at cofounder(at)fastforwardstories(dot)com.