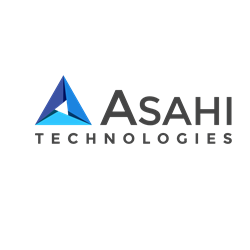 Our CodeIgniter development solutions ensure competent and result oriented web application development enabling online businesses to create unique online presence.
New York (PRWEB) March 28, 2013
CodeIgniter is one of the leading and powerful PHP frameworks used for rapid web application development. It is a superb framework with an MVC pattern that allows developers to transform innovative ideas of users into real time applications. When compared to other PHP frameworks, CodeIgniter is most often recognized for its speed in developing feature rich web applications. It enables faster development of projects by providing a rich set of libraries for commonly needed tasks and a simple interface and logical structure to access these libraries. Configuration of this framework needs extremely less investment in terms of time and effort. The light weight feature is yet another strong point. With so many positives that come in with the web application framework, CodeIgniter is a real time-saver for developers who are looking forward to develop top-notch applications with tight deadlines.
With CodeIgniter Framework, businesses can quickly build small to moderate size applications that are very simple to manage, yet robust in performance. And to help online businesses leverage the cost effective PHP framework to build highly functional websites, the NY based firm has launched end-to-end CodeIgniter Development Services.
Apart from rendering the flexibility and rich features of an open source framework, CodeIgnite offers the following core benefits.

Highly functional websites with simple structure
Flexible applications with customized features
Simple to debug
Effective for application development using multiple platforms
Easy programming with no restrictive coding rules
Compatibility across several operating systems
Highly secured development
Development with clear and thorough documentation
Easily Manageable web applications with unfaltering performance
SEO friendly and clean URLs for prominent online presence
At Asahi Technologies, the skilled CodeIgnite development team creates robust web applications with a clear-cut structure so that users can manage their applications with great ease. The expert professionals at the NY based firm have undertaken several projects under the PHP platform and have delivered their global clientele with outstanding applications that have surpassed their expectations. "Our CodeIgniter development solutions ensure competent and result oriented web application development enabling online businesses to create unique online presence", added Mr. Vinod Subbaiah, the CEO and Founder of Asahi Technologies.
The CodeIgniter development services offered by the firm include
CodeIgniter consulting and project feasibility testing
Effective implementation and configuration
CodeIgniter customization
Web Portal development services
Application development services
Website development services
Application maintenance and support services
To help businesses know more about CodeIgniter Web Application Development services, Asahi Technologies provide a free online consultation to clients letting them understand their options.
About Asahi Technologies
Asahi Technologies is a New York based web design and development firm that provides software consulting and Web solutions to small and medium level businesses all across North America. Asahi Technologies specializes in responsive design, cloud computing, online marketing, mobile application development and open source technologies. Under the leadership of Mr. Vinod Subbaiah, who himself started his career as a software programmer, Asahi Technologies' team comprises of experienced software professionals having extensive knowledge of technology with B2C and B2B operations. The firm's headquarters is located in New York City, NY.