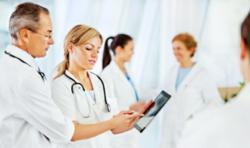 What I think is important is that the leaders are very involved and enthused about the program, and this in turn elicits the same response from the line staff, which is key to the program's success.
New York, NY (PRWEB) March 28, 2013
As part of its on-going series on innovations in nursing homes and other long-term care settings, ElderBranch explored two promising programs targeted at improving patient care.
The first program, the On-Time Quality Improvement initiative, helps front-line staff in nursing homes reduce the occurrence of pressure ulcers, which commonly plague both short- and long-term care residents. To date, over 50 nursing homes have participated in the program.
As an initial step, the program identifies a multidisciplinary team to work with quality improvement consultants to re-organize work flow. This involves streamlining and standardizing documentation, implementing tools to identify and track residents at high risk of developing pressure ulcers, facilitating the flow of information between the entire team, and ultimately enabling fast response and treatment.
The interdisciplinary team is then provided with weekly reports that paint a clear picture of each identified high-risk patient. Based on these reports, the team works together to determine the required changes to the patients' care plan.
The program has been very successful to date. In participating facilities, new or worsened ulcers have decreased by 30.7 percent and pressure ulcers acquired in-house have decreased by 42 percent. Beyond these direct results, the program has also demonstrated an added benefit of creating a "culture of data", supporting additional quality improvement initiatives in several nursing homes.
Gurwin Jewish Nursing and Rehabilitation Center is an example of a nursing home that has implemented the On-Time Quality Improvement program. When asked about the key factors that contributed to the success of the program, Sonia DeSouza-Brown, Assistant Director of Nursing, remarked, "What I think is important is that the leaders are very involved and enthused about the program, and this in turn elicits the same response from the line staff, which is key to the program's success."
A second nursing home innovation is the Enhanced Toileting Program at Sea View Hospital Rehabilitation Center and Home. Incontinence is a highly prevalent condition in long-term care facilities and carries significant health and economic consequences.
The program begins with a comprehensive assessment of each resident. Once a baseline has been established, the team draws up an individualized, detailed toileting schedule accordingly. At least on a monthly basis, the team examines each resident's toileting plan and determines whether any adjustments need to be made. Additionally, several lifts were purchased to assist staff members in the toileting process.
Education and training for staff is a significant component of the program. On an annual basis, a 2-hour, in-service training session is held to instruct staff members on incontinence, toileting and various aspects of care planning.
The program at Sea View has shown success for over eight years and was even awarded the Joint Commission Codman award. When asked about key factors that contribute to the success of the program, Carole Morgan, Director of Nursing, outlined that a strong, multi-disciplinary performance improvement team is critical. She added that strong administrative support, buy-in from and praise for the front-line staff and the purchase of lift equipment also contribute equally to the program's successful outcomes.
About ElderBranch
ElderBranch is an online information portal that helps people find and evaluate long-term care providers. ElderBranch's mission is to support users in making the best decision possible for themselves and their loved ones.