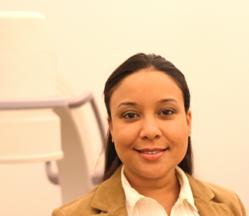 New York, NY (PRWEB) March 28, 2013
Dr. Stephanie Webb, a board-certified specialist in Interventional Pain Management, is pleased to offer an extensive range of safe and long-lasting pain relief solutions as the lead medical practitioner at NYC's Living Well Medical. Dr. Webb's pain relief treatments provide immediate relief by delivering localized alleviation directly into the source of pain with long-term effectiveness.
As a Doctor of Osteopathy, Dr. Webb is well-versed and vastly experienced in treatment protocols that work to heal the body as a whole, rather than treat isolated conditions. Dr. Webb's treatments take into account how the body works as a complex system; when one area is affected, the entire system suffers the consequences and requires overall restoration. Her understanding of pain and how it relates to the structural makeup of the body allow for localized healing as well as general well-being.
Dr. Webb's most sought-after treatments are her pain management injection protocols. The selection of injections offered by Dr. Webb includes trigger point and joint injections, which are prescribed and administered in customized doses and intervals. Guided by a highly advanced ultrasound device as well as fluoroscopy, Dr. Webb is able to precisely pinpoint the location where treatment is needed as well as evaluate the body's response to treatment. Dr. Webb's top injection protocols are designed to safely and effectively treat a wide range of conditions that cause pain and are detailed below:
Epidural: Particularly effective for the treatment of sciatica symptoms (lower back pain that radiates down the buttock and leg), epidural injections deliver pain-relieving medication directly into the spine's epidural space. Benefits include a significant reduction in pain and inflammation that lasts several months and allows the patient to comfortably perform daily duties and activities.
Facet Block: A concentrated anesthetic is injected directly into the nerve root located at the affected spinal facet joint, and can be administered at single or multiple levels among the spine, depending on the patient's condition. Facet joint injections are often prescribed to treat facet joint arthritis pain as well as other conditions.
SI Joint Injections: The sacroiliac joints, adjacent to the spine on either side of the body, can cause severe lower back pain and sciatica symptoms when dysfunction or trauma to the joint takes place. To relieve pain, an anti-inflammatory solution is administered to the joint, allowing the patient to regain mobility and comfort.
Prolotherapy: A non-narcotic regenerative solution is injected into damaged ligaments and tendons and works by stimulating the impaired tissue to strengthen and restore itself. The frequency of treatment will vary depending on the extent of tissue degeneration and the patient's rate of recovery.
Dr. Webb has successfully treated patients who experienced debilitating pain and whose bodies were unable to properly function. By administering specialized injections, Dr. Webb helps patients recapture lost physical function and undergo additional rehabilitation treatments without the impairment caused by pain. By allowing patients to engage in physical therapy and activity, Dr. Webb's treatments ensure the root cause of pain is addressed and patients are able to achieve overall wellness and a pain-free life.
About Dr. Stephanie Webb, D.O.
A NYC-based Doctor of Osteopathy, Dr. Webb is a board-certified physician trained in the disciplines of Interventional Spine and Pain Management, as well as Physical Medicine and Rehabilitation. After obtaining her doctorate from the acclaimed New York College of Osteopathic Medicine, Dr. Webb interned at North Shore Long Island Jewish Hospital in Plainview, NY and was a fellow at Florida Spine Institute. Dr. Webb currently serves as the principal medical practitioner at Living Well Medical, a top-rated physical rehabilitation facility in New York City.
About Living Well Medical:
Located in downtown NYC's renowned NoHo neighborhood, Living Well Medical is a premiere physical rehabilitation facility that specializes in non-surgical therapies and pain management. Staffed by a board-certified medical doctor, chiropractors, physical therapists, massage therapists, an acupuncturist, and a neurologist, Living Well Medical assists patients who experience spinal issues, back pain, arthritis, bodily traumas, and common conditions such as sciatica, carpal tunnel syndrome, and more. Living Well Medical is committed to providing the latest advancements in sports medicine and corrective care using safe and effective treatment protocols and state-of-the-art equipment. For further information on the practice and range of services offered, please visit http://www.livingwellnewyork.com.