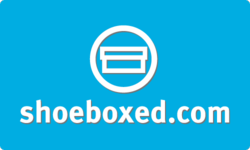 Version 3.0 was rebuilt from the ground up to meet the demands of Shoeboxed's rapidly growing iPad user base.
Durham, NC (PRWEB) March 28, 2013
Today Shoeboxed, the industry leader in cloud-based receipt scanning, announced the long-awaited release of version 3.0 of its iPad Receipt Tracker. The app, which is available as a free download in Apple's iTunes App Store, provides iPad users everywhere the freedom and convenience to effortlessly submit receipts, track expenses and generate expense reports on the go.
Version 3.0 of Shoeboxed's iPad Receipt Tracker spotlights a streamlined interface and significant speed and performance upgrades. Other additions include the ability to submit images directly from the iPad camera roll, sort processed receipts by date, and edit processed receipts right from the convenience of the iPad. The company reported that its most recent iPad release was completely rebuilt from the ground up to meet the demands of its rapidly growing iPad user base.
Shoeboxed's Receipt Tracker for iPad is one of three popular mobile applications offered by the Durham-based SaaS company. iPhone and Android users can also enjoy submitting receipts on the go using Shoeboxed's Receipt Tracker for iPhone and Receipt Tracker for Android. All three applications are available as free downloads.
To learn more about Shoeboxed's iPad App, or to download the app, visit the iTunes App Store.
About Shoeboxed:
Since 2007 Shoeboxed has been the industry leader in online receipt scanning and organization, serving over 500,000 small business owners worldwide. The pioneers of cloud-based receipt scanning, Shoeboxed saves users time, money and hassle by turning receipts into a categorized, IRS-accepted archive of secure online data.
Shoeboxed offers a fully functional free plan, as well as premium plans that include a prepaid mail-in service for physical receipts. Shoeboxed also accepts receipts via their smartphone apps, through their desktop uploader, or at receipts (at) shoeboxed (dot) com. Shoeboxed is based in Durham, North Carolina, and has growing offices in both San Francisco, California, and Sydney, Australia.
To learn more, please visit https://www.shoeboxed.com today.