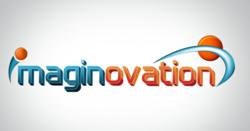 Raleigh, NC (PRWEB) March 28, 2013
Imaginovation, a Raleigh web design company built the PEGLIYL (Play Every Game Like It's Your Last) eCommerce website with the mission to provide online high quality athletic products at affordable prices, with an inspirational and creative design. Upon Imaginovation collaborating with the PEGLIYL business team, both companies bounced ideas off one another during the design process to create a user-friendly UI. The goal of the website was to portray a positive, passionate, motivated, and resilient athletic product line to its target audience. Due to the CEO of PEGLIYL, Jamie Lieberman being a current U.S Futsal National Team Goalkeeper, his custom product line of goalkeeper gloves and other athletic equipment has gained national recognition and brand awareness in the U.S soccer community over the course of 2012. In turn, the new website launch only added to the athletic company's potential success and online presence.
Imaginovation creative Raleigh web design team gathered weeks of research and feedback from various athletes to ensure the overall custom design and eCommerce platform would be appropriate for PEGLIYL's target audience and buyers market. The website not only offers athletes, coaches, and others to purchase from over 30 custom made products and equipment, but has a membership program for buyers to receive 10% off every product upon paying a very low one-time fee. In addition, the website allows goalkeepers and athletic programs to apply for free as a PEGLIYL sponsor, which provides them with the opportunity to gain national online presence.
PEGLIYL selected Imaginovation because of their expertise in eCommerce development and design, great referrals for customer service, and had a unique and creative ability to share PEGLIYL's vision for online success. Imaginovation had a streamlined process for design, development, and execution. The launch of the website has been as successful in sales as expected, and shows nothing but great potential to become one of the leading athletic eCommerce sites in the near future.
Imaginovation implements custom software, web design, and Internet marketing solutions to companies who need a boost towards their online presence and online capabilities. Click here --> Imaginovation - Raleigh web design company to learn more about web design and eCommerce development, SEO, and custom software development.
Visit http://www.pegliyl.com to read and engage in their valuable content targeting software developers and architects