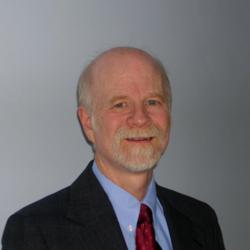 Livingston, NJ (PRWEB) March 29, 2013
Educator and expert in Choice Theory Mr. Bob Sullo, author of the recently published Kindle book The Inspiring Teacher, conducted an all-day workshop in Philadelphia, Pennsylvania for the Delaware Valley Minority Student Achievement Consortium. The all-day affair was in association with the University of Pennsylvania Graduate School of Education.
Mr. Sullo presented and interacted with a group of nearly 100 classroom teachers, department heads, special education directors, and principals from more than two-dozen schools. The session was called "Unlocking Our Diverse Students' Enthusiasm for Learning," which centered on the initiative to improve education for a diverse group of learners. The topic for the session perfectly fit the audience and it seemed to reverberate throughout each of them. Mr. Sullo further comments on this:
"One thing that especially impressed me about this group is that they identify diversity in the broadest possible way. They are concerned with diversity as it relates to race, economics, sexuality, and learning preferences. As a result, we had a diverse group of engaged, enthusiastic participants."
The workshop was more than just a lively discussion about how to improve education for these diverse groups of learners. It was an opportunity for Mr. Sullo to provide a comprehensive overview of Choice Theory, the psychology of internal motivation that serves as the foundation of all his writing and professional learning workshops.
Furthermore, the workshop had a practical element to it. Mr. Sullo introduced a lesson planning strategy, which he calls "Planning With The Needs In Mind," that each of the members in the audience could implement in their own classrooms. It's a preemptive style of preparing lesson plans that helps prevent students from disrupting a teacher's lesson. Moreover, the strategy refocuses teachers' attentions from centering their lesson plans solely on academic content to giving more attention to the emotional needs that drive student behavior. At the conclusion of the session, each team of teachers was asked to discuss and develop an action plan regarding how they would implement what they learned in the workshop.
"Unlocking Our Diverse Students' Enthusiasm for Learning" brought highly motivated educators together for the purpose of teaching the students who will shape the future: not just ideas fluttering in the air, but actual steps towards bettering each teacher's approach to educating. At the conclusion of the workshop, Mr. Sullo was confident that the audience felt charged with a duty to better educate their respective classrooms. He notes that a "number of schools indicated a desire for additional professional learning opportunities aligned with internal control and motivation."
Continue here for more information on Mr. Bob Sullo and his professional research.
About Funderstanding:
Funderstanding is a resource for teachers, parents, and students to stay up to date on education-related issues. The company focuses on innovative and progressive approaches to inspire learning in classrooms as well as homes. Funderstanding is also an ebook publishing partner company, focused on education-related content, which provides complete epublishing services as well as an expertise in ebook marketing and author branding.
Find more detailed information at:
http://www.funderstanding.com