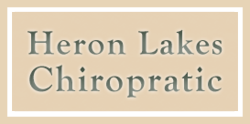 Coral Springs, Florida (PRWEB) March 30, 2013
Heron Lakes Chiropractic is pleased to announce the launch of their new website, http://www.heronlakeschiro.com.
Heron Lakes Chiropractic is a multi-specialty Chiropractic wellness practice in Florida. Dr. Cohen founded Heron Lakes Chiropractic on the concept of providing integral care for the individual patient. Heron Lakes Chiropractic offer a team approach to treatment with a staff of highly trained board-certified physical therapists, chiropractors, massage therapists, and acupuncturists.
Heron Lakes Chiropractic services residents in the towns of Coral Springs, Pompano Beach, Parkland, and Coconut Creek, and provides a comprehensive approach to rehabilitation and long term healthcare management.
Dr. Jared Cohen, and the staff of Heron Lakes Chiropractic, help treat a variety of Chiropractic-treatable injuries: Headaches, Neck Pain, Back Pain, Repetitive strain injuries, Auto injuries, and more.