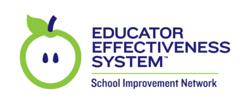 Salt Lake City, UT (PRWEB) March 28, 2013
Can school closures solve education budget shortfalls? A new Voices of Education survey by School Improvement Network is finding out what educators think about school closures across the country, and how closing schools impacts students and teachers.
Educators who participate in the "School Closures" survey will automatically be entered to win a free Kindle Fire.
Click here to take the "School Closures" survey and enter to win.
Click here to see other Voices of Education surveys.
About School Improvement Network
Founded in 1991 by teachers, School Improvement Network has spent decades researching and documenting the best practices in education. From this research, School Improvement Network has developed the Educator Effectiveness System. This system outlines a process to improve teacher practice, and arms educators with a set of powerful tools to drive the process. Research shows that districts and schools that use the tools in the Educator Effectiveness System produce better teachers and, as a result, experience dramatic increases in student achievement— driving up student test scores by as much as 30 percent in a single year. School Improvement Network works with thousands of schools and districts in every state and around the world and has visited over 3,500 classrooms to document best practices in action. Learn more at http://www.schoolimprovement.com.
School Improvement Network and its logos are trademarks of School Improvement Network. All other trademarks and registered trademarks are the property of their respective owners.