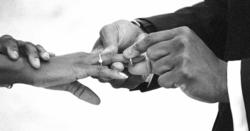 The best wedding photography are the ones that are in the moment.
omaha, nebraska (PRWEB) March 29, 2013
Creative artist Pierre Kenal Louis now offers wedding photography services as an Omaha wedding photographer. Louis first launched Kenalsworld LLC in 2010 and have done a number of graphic design, and web design projects for clients all over the United States. The creative artist with over five years experience in graphic design now offers wedding photography services in Omaha, Nebraska and surrounding areas.
Kenalsworld LLC is a company first launched in order to share Louis's creative works now feature musicians, painters, designers as well as fashion and photography blogs. This is an opportunity for many independent as well as breakthrough musicians to submit music to be possibly featured on the website by the creative artists as his way of giving back.
Although recently posting services as an Omaha wedding photographer; Louis also offers other photography-related services such as photo-manipulation, photo-retouching, photo-restoration, senior portrait photography in Omaha and much more.
Why would anyone want a creative artists to shoot their wedding? Well, Louis brings a unique eye in composition to everything that he shoots whether it be fashion, portraiture or live event photography; all which can be viewed in his online creative portfolio on Kenalsworld.
The wedding photographer in Omaha provides professional and quality services to regions in the surrounding states or Kansas, Colorado, Missouri, South Dakota and Iowa. Allow Louis to capture a memorable wedding that will last for a lifetime through his lens and photographs captured by the creative artist.
"Some of the best photography in general are the ones that are caught in the moment. Whether it be the bride dancing with the husband unaware that the photographer is the catching every moment as they sway on the dance floor or of the grooms men laughing with the groom before the main ceremony."
-Kenal
Louis also brags about how shooting live bands and musicians locally have helped him understand how to capture the essence of each event and location that he enters.
Visit http://www.kenalsworld.com to view his original artworks for sale, world of music, live event and wedding photography.
Request a rate and book a date for a wedding today by visiting Kenalsworld and calling for more information.
Eden Louis
Kenalsworld LLC
561-351-9224
KENALSWORLD.COM