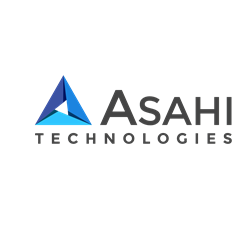 New York Metro Area, New York (PRWEB) March 31, 2013
With the announcement of new shopping cart solutions from Asahi Technologies, shop owners worldwide can now breathe a sigh of relief. Now they can access the power of the network of web professionals and contribute to their online success. This state of the art shopping cart solution allows internet marketers, designers, and programmers everywhere to post services and jobs that they are qualified to provide to their clients at fixed prices.
Storeowners can go through these selections and then find jobs that they want completed and then work in close relation with the service provider for the successful completion of the project. This kind of arrangement successfully does away with the presence of middlemen and thus avoids confusions, increases communications and also keeps the prices reasonable since now there is no more need of paying a percentage to the middlemen. Get what one wants without further ado and deal directly with the people who are qualified to complete the projects in the allotted time. This increases efficiency and adds to the quality of the result for maximum benefits.
While there is a whole range of services available to the customers when it comes to shopping cart solutions, most do not know which services to turn to when it comes to banner designs and simple services including header freshening and this is what the solutions offered by Asahi Technologies provide. They get the right kind of help directly to shop owners and help them to get services they want right at their doorstep. There is no waiting around or looking for qualified people since those one wants contacts the clients directly for maximum effects and effectiveness.
Also included in this high quality shopping cart solutions is the security improvements and enhancement of site performance, setup of trusted stores, shipment management in keeping with the present shipping rates, and successful home label printing, just to name a few. The capabilities of these solutions go much beyond that of regular stores and contain competitive features. Asahi Technologies shopping cart solutions, for businesses online helps them to interact continuously with responsive, qualified, and dynamic team that helps to forge beneficial relationships. There are new releases every one and half to two months and this ensures that the store grows in tandem with the business.
With Asahi Technologies shopping cart solutions businesses get state of the art features, international market advantages, and dynamic integrations, which are a part of the focused business objective of this company. All the transactions and project employment through the sites comes with a guarantee of trust and confidence which draws an increased number of customers and adds to the scope of businesses. There are automated feeds available along with report generation for cancellation or shipment as per the conditions. All the sites using the Asahi Technologies shopping cart solutions comes equipped with high levels of security and ensured fast performance at every level.
The business website gets sturdy protection against content scraping, comment spam, and cross-site scripting.