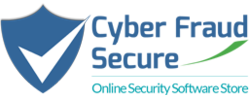 Mac OS X, which is built on a UNIX platform is less vulnerable to the viruses, but not immune
Dubai, UAE (PRWEB) March 30, 2013
Although Windows has always been more popular among the cyber-criminals compared to Mac OS X, however the enviable market growth of the latter has also attracted a number of cyber-criminals. Usually a Mac OS X, which is built on a UNIX platform is less vulnerable to the viruses, but not immune. A Mac OS X spyware might disrupt a user`s functionality through Key-loggers, Trojan horses, corrupted websites etc. that pose a great threat to privacy and identity.
Cyberfraudsecure.com boasts of its most popular and effective anti spyware software tools showcased on the web store that are intensively reviewed and handpicked by the company`s team of experts. These anti-spyware software products ensures security against prying eyes by blocking key-loggers, Trojan horses etc and destroying cookies, cache, internet browsing history and much more. Eventually, preventing the cyber-criminals from snooping around to gain access to personal and valuable data.
In order to make a decisive choice, the web store offers optimum correct product information, ratings, comparisons, and reviews. In addition, a periodic update on the coupons, discounts, offers on the chosen products will add to the benefit of the customers.
"We are eager to launch our exclusive collection of anti spyware software products for Mac. With the increase in use of spyware tools in order to steal a user`s login credentials, anti spyware products have become a necessity", said Regan Simone, the spokesperson of Cyberfraudsecure.com.
Moreover, he said, "Our aim is to secure the digital lives of our customers from the new and emerging threats in cyberspace by offering them the latest and premium anti spyware tools for Mac at affordable prices".
About CyberFraudSecure.com
CyberFraudSecure.com offers a large range of popular security software for Windows, Mac and Mobile Phones (Smart phones).
CyberFraudSecure.com is a sub division of Estel Technologies and Rechargeitnow.com, where, Estel Technologies specializes in Mobile Financial Services, Rechargeitnow.com delivers next generation online-prepaid recharge solutions.