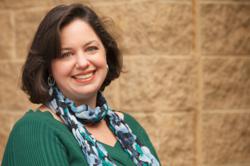 Cary, NC (PRWEB) March 28, 2013
Michelle Higgin, Ph.D. has been named Principal, Program Management at PharmaDirections. She is based in the home office in Cary, NC in close proximity to a growing market in early stage drug development. This appointment represents the value she brings to the organization and the contributions she has made to the virtual biotech companies served by PharmaDirections.
Dr. Higgin joined PharmaDirections in 2005 as the Manager, Biologics Development. She rapidly progressed to managing first projects and then complete preclinical programs. In her capacity as Program Manager, she leads a variety of teams of product development scientists who develop novel drug products using specialized expertise in biopharmaceutics, pharmacokinetics, formulation development and regulatory affairs.
Dr. Michelle Higgin began her pharmaceutical career 17 years ago when she started working in the labs at Johnson and Johnson in Raritan, NJ. Since then, she's held a wide range of positions and focused her expertise on high level project management for virtual biotech companies. She enjoys applying her breadth of experience to organizing scientists and project managers as milestone-oriented teams who can leverage their subject matter expertise and our large network of research service providers for the benefit of our clients. Her goals are to consider each program unique and to build best-of-breed teams and resources with attention to effective visual communication of scientific principles, risks, timelines and budgets. Dr. Higgin leads full IND-enabling programs as well as nonclinical and CMC programs during clinical development.
About PharmaDirections:
PharmaDirections provides pharmaceutical consulting and project management services with special expertise in preclinical development, formulation development and CMC, and regulatory affairs. PharmaDirections is structured to help biotech and pharmaceutical companies navigate from preclinical drug development to the clinic faster and with higher quality than traditional outsourcing options. Our Project Leaders design, direct and manage preclinical, CMC and regulatory affairs projects with an emphasis on science and a focus on staying within budget and delivering on time.