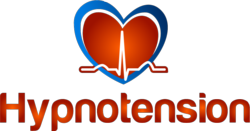 Every convenience food you can think of is loaded with salt
(PRWEB UK) 28 March 2013
The fact that salt (sodium chloride) is essential for life has been recognised for millennia. Historically, the exchange value of salt played an important role in establishing trade routes, securing alliances, and provoking revolutions. Homer referred to salt as a divine substance, and Plato described it as especially dear to the gods. Salt has been associated with sexual potency, fertility, and immortality.
When the body is sodium-deficient, the desire for salt consumption is driven by salt appetite. This innate and motivated behavioural response is what drives a human or animal to seek and consume salt-containing foods and fluids.
However, in today's world, the amount of salt in our diet is far in excess of our physiological need, and in humans it has been difficult to distinguish innate salt appetite and salt need from salt preference.
The hunger for salt is also influenced by taste, culture, social custom, the widespread availability of salt, and habit independent of the need for salt.
Despite its historical value and physiological importance, high salt consumption has been recognised for decades as detrimental to health. However, regardless of this evidence, successive governments around the world just pay lip service to reducing salt. The processed food industry and even celebrity chefs continue to champion the importance of salt.
Paul Howard, co-creator of the Hypnotension programme, said "Salt is one of the major high blood pressure causes, yet every convenience food you can think of is loaded with salt. In a recent press release we highlighted the fact that out of nearly 700 popular meals served in celebrity chef and high street restaurants, over 50% would be labelled a red traffic light on a supermarket product. It is often really difficult to eat out without getting a large helping of salt."
A high-salt diet convincingly contributes to elevated arterial pressure. People living in communities with low salt intake have low average blood pressures that increase little with age. Blood pressure increases when such populations adopt modern lifestyles.
Clinical trials provide definitive evidence of a direct cause-and-effect relationship between salt consumption and blood pressure
Over three quarters of our salt intake comes from processed foods, around 15% from natural sources, and about 10% is added during cooking or when eating.
Surprisingly, cereal products including breakfast cereals, bread, cakes and biscuits, provide about a third of the salt in our diet so reducing these can have a significant effect to salt intake.
The Hypnotension programme looks at a variety of lifestyle factors to establish which is likely to be causing or maintaining high blood pressure. These lifestyle factors are then targeted using specific cognitive and hypnotherapeutic techniques to help reduce the client's blood pressure towards more normal levels.
There is a network of specially trained Hypnotension practitioners all over the country who can help people make the lifestyle changes which could help save their life.