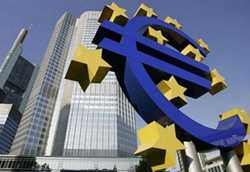 You cannot rely on banks to protect any funds you have over £85 000 as the EU clearly considers these fair game.
London, UK (PRWEB UK) 30 March 2013
Pryce Warner International Group – In a statement to the Financial times and Reuters, Chairman of the Eurozone Jeroen Dijsselbloem implied that the tactic used in Cyprus of using depositors funds to recapitalise banks in need of a bailout may be used to recapitalise banks in France, Spain and Italy.
Mr Dijsselbloem commented: "If there is a risk in a bank, our first question should be 'Okay, what are you in the bank going to do about that? What can you do to recapitalise yourself? If the bank can't do it, then we'll talk to the shareholders and the bondholders, we'll ask them to contribute in recapitalising the bank, and if necessary the uninsured deposit holders."
He however conditioned this, stating: "Banks should basically be able to save themselves, or at least restructure or recapitalise themselves as far as possible."
And, "We should aim at a situation where we will never need to even consider direct recapitalisation."
David Retikin, Director of Operations at Pryce Warner International Group, commented: "High street savings accounts should be principally used to store emergency funds and individuals should always be aiming to invest the rest of their assets in order to get the best growth possible. Expats in particular have a wide range of investment options available to them (e.g. portfolio bonds) that put their funds outside shaky Eurozone based banks and in a more secure form. Given the unpredictability of the Eurozone crisis, any expats with deposits over £85 000 in any high street bank that is concerned about the security of their funds should strongly consider transferring them to a more secure asset class where the insurance coverage is more comprehensive. You cannot rely on banks to protect any funds you have over £85 000 as the EU clearly considers these fair game."
Pryce Warner International Group have produced an investment guide to help expats with this process.
The decision taken to use depositors funds to recapitalise banks was taken on the 25th of March (According to a Telegraph article published on March 25th), and stated that British expats in Cyprus face a tax of between 40-100% on sums over £85 000 held in either the Bank of Cyprus or Laiki.
The tax formed part of the bailout solution agreed with the EU and is designed to recapitalise the failing banks.
According to a Financial Times article published on the 27th of March, this led to Cyprus imposing severe capital controls on withdrawals from banks and bank transfers. At present, residents can only withdraw €300 per day from their accounts and local businesses are limited to a transaction of €5000 per day.
It is not yet clear whether similar capital controls will be introduced in other Eurozone countries.
The reason that this tax is possible is because sums over £85 000 are not insured by the EU, and therefore can be used in this way. This presents a very compelling reason to never hold more than £85 000 or less in a high street bank account.