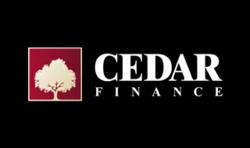 Nikosia, Cyprus (PRWEB) March 29, 2013
The prospect of learning and implementing a new trading method and strategy can be quite daunting. Some trading methods take years of study to master. Fortunately, binary options trading is not one of them. It is possible to learn and use profitable trading methods within days instead of months. People who sign up to trade binary options via Cedar Finance will receive access to a 100-percent free guide to trading and making a profit using binary options trading. With this comprehensive guide, traders can learn the ins-and-outs of binary options trading as well as everything they need to use a trading platform to its maximum potential.
In the new e-book by Cedar Finance, "A Step-by-Step Guide to Binary Options Trading," beginner traders can learn how easy and confusion-free this new form of investing truly is. There is no need to go through any kind of formal training. It's practically as simple as "one-two-three," and in no time at all, anyone can enter the world of binary trading after reading this informative and easy-to-comprehend e-book.
The guide also presents readers with the history of binary options. While many people mistakenly believe binary options to be a recent invention, it turns out that they have been around since the beginning of the 20th century. In fact, well-known financial families such as the Rothschilds were avid proponents of the entire binary options program. "A Step-by-Step Guide to Binary Options" also provides detailed information for new and existing traders on the best ways to make sure all of the Cedar Finance tools are being used to their maximum potential. There are nearly endless combinations people can use to best utilize their trading strategy, and this e-book covers the most efficient of them. Anyone can now customize their trading program precisely to their taste.
Anyone who considers getting started with binary options trading should read "A Step-by-Step Guide to Binary Options Trading" before they discover this exciting and lucrative market. The experts at Cedar Finance have created a comprehensive guide to answer virtually any question about binary options trading. Regardless of whether the reader is new to binary options or is already familiar with it, this unique e-book is an invaluable resource to quickly get up to speed and begin making profitable trades in very little time. This extensive guide comprises all that a trader will need to get started from the basics of analysis to a step-by-step tutorial of Cedar Finance's powerful trading platform.
ABOUT CEDAR FINANCE
Cedar Finance is the most professional and objective platform for trading Binary Options online, offering clients an easy and 100% secure way to trade all major assets - forex, commodities, indices, and stocks. As a pro-consumer institution it provides personal account managers, background information about the markets, a guided tour, seminars, one-on-one training, live chat, and 24/7 phone and technical support. Since the beginning, Cedar Finance has built a loyal base of clients by drawing upon its expertise in providing intuitive software and exceptional services for trading BinaryOptions.