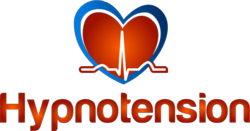 We are particularly excited by the finding that isometric exercise, such as squeezing a stress ball, might have the greatest impact on reducing blood pressure
(PRWEB UK) 29 March 2013
People with high blood pressure are often told to 'get some exercise', so a recently published analysis by the American Heart Association aimed to find out which type of exercise works best.
The analysis reviewed 93 trials of at least four weeks and compared the effects of various types of exercise on resting blood pressure.
Excercise was classified as 'dynamic aerobic', which includes activities such as running and playing sports, 'dynamic resistance', which includes activities such as weight lifting and push-ups, and 'isometric exertion', which includes activities involving holding a static position such as yoga and hand-grip exercises.
The analysis found that all three types of exercise resulted in significantly lower blood pressure across all test groups. Although the best results were seen in hypertensive men, the benefits were felt by men and women alike and at all stages of hypertension.
Rob Woodgate, co-creator of the Hypnotension Programme says, "This analysis confirms the approach we take with our clients, that exercise can make a significant difference when it comes to reducing high blood pressure naturally, and that any exercise is better than no exercise."
"We are particularly excited by the finding that isometric exercise, such as squeezing a stress ball, might have the greatest impact on reducing blood pressure, as this fits well with our approach of building client activity levels slowly."
The Hypnotension programme looks at a variety of lifestyle factors to establish which is likely to be causing or maintaining high blood pressure. These lifestyle factors are then targeted using specific cognitive and hypnotherapeutic techniques to help reduce the client's blood pressure towards more normal levels.
There is a network of specially trained Hypnotension practitioners all over the country who can help people make the lifestyle changes which could help save their life.