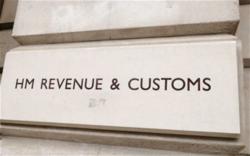 We wholeheartedly welcome the new five year rule, as it should help to strengthen client security and provider transparency
London, UK (PRWEB UK) 31 March 2013
Pryce Warner International Group – UK Chancellor of the Exchequer George Osborne's Autumn statement contained several important pieces of information on QROPS and changes that affect expats that are about to come into force.
In part due to recent QROPS industry campaigning, the Autumn Statement showed that the UK government intends to reverse their decision on the maximum drawdown rules.
In 2011 the limit was reduced from 120% to 100% of GAD, but now as of March 26th, the 120% limit will be restored.
The change will affect approximately 500 000 pensioners.
However, as this does not apply until the beginning of the next drawdown year, some pensioners will have to wait 14 months before being able to use the 120% limit.
QROPS providers will also now have to notify HMRC every five years that their scheme continues to meet the conditions to be a QROPS.
David Retikin, Director of Operations for Pryce Warner International, a QROPS provider commented: "We wholeheartedly welcome the new five year rule, as it should help to strengthen client security and provider transparency. Two factors than can only ensure that QROPS have a long and healthy future."
Further changes announced in the Budget Statement may also affect some expats with pension assets in the UK.
The maximum pension contribution eligible for tax relief will drop from £50 000 to £40 000 in 2014/15. In 2010/11 this was £255 000 and the lifetime contributions allowance will be reduced from £1.5M to £1.25M.
These regulations will reduce the amount of funds that anyone with a UK based pension can save tax-free. Expats with UK based pension assets that are concerned about this can transfer these assets overseas into a QROPS.
Pryce Warner International Group have produced a QROPS guide aimed at helping expats do this.