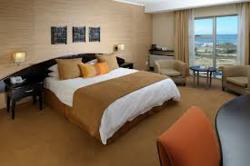 The Shaftesbury Hotels in London are offering their esteemed guests a golden opportunity to enjoy premium class luxury and comfort at discounted rates.
London, United Kingdom (PRWEB UK) 30 March 2013
Easter is just days away and London is getting ready to observe the holy occasion. This is the best time to make a trip to London as the city offers unending scopes for celebrating Easter. In a bid to woo their guests and provide them with some added privileges, the hotels in London are busy in designing special packages. The Shaftesbury Group of Hotels, one of the most eminent names in London's hospitality industry has also joined the bandwagon and offering some exciting packages to add to the celebrating mood of visitors.
This season all accommodation properties under Shaftesbury Group of Hotels' umbrella are offering the following packages:

Special Stay
Book now, pay later
Advance Purchase Offer
Complimentary services
Special Stay: The Shaftesbury Hotels in London are offering their esteemed guests a golden opportunity to enjoy premium class luxury and comfort at discounted rates. Guests can choose from three attractive options.
The options are:
Stay for 4 nights, get 15 percent off
Stay for 3 nights, get 15 percent off
Stay for 5 nights; get last night's stay free
The Special Stay Packages have been designed to woo guests for longer stays at all Shaftesbury Group properties. The 5-night stay package is most alluring since guests can enjoy five-night stay at the price of four nights.
Book Now, pay later: The Shaftesbury Hotels are also giving guests the scope to book hotel of their choice and pay later. Guests will simply have to share their credit details with the hotel authority to make the reservation guaranteed. Full payment would be charged at the time of checking in.
Advance Purchase Offer: By booking room at any Shaftesbury hotel in London 10 days ahead of the check-in date, guests can save up to 15 percent on booking charges
Complimentary services: In a bid to provide their valued customers with some additional privileges on the grand occasion of Easter, the Shaftesbury Hotels are now offering a host of complimentary services. The services are:
Complimentary broadband internet access inside the room
Complimentary Wi-Fi internet access in all public areas inside the property, especially the lounge and reception area
Complimentary breakfast on direct booking
Note: Direct booking could be done either online or by calling the central reservation desk for the group of hotels. For online booking, one needs to log on to http://www.shaftesburyhotels.com, the official website for Shaftesbury Hotels or dial +44 (0) 20 7745 1212 to speak to the reservation desk. One may also enquire about accommodation availability and offers by sending mail at info(at)shaftesburyhotels(dot)com, the official business email id of the group of hotels.
Easter Weekend
Best Western Shaftesbury Paddington Court London, one of the premium properties of the Shaftesbury Group of Hotels, would be an ideal accommodation option for the Easter Weekend. Strategically located at Paddington, the hotel will offer easy accesses to a number of events that are lined up for the weekend. Different events would be hosted by different venues in London from March 29 to April 1.
The package will be valid from March 29 to April 1, 2013.
Gastronomists will have a great time since there will be scopes to grab Easter bunnies, participate in egg hunts and many special holiday offers to choose from.
A trip to the iconic London Eye would be an experience to cherish since it will offer a grand bird's eye view of the city submerged in festivity. Visitors would also enjoy city tours that would include special Easter events.
WWT London Wetland Center would host an event where real eggs and fluffy ducklings would be put on a show. The London Wetland Center has been voted as UK's favorite Natural Reserve and the venue offers beautiful walkways by the pools and lakes and it features an over 100 acre wilderness area.
Different events and activities with historic themes would take place at the royal palaces in London and would be exciting to be a part of.
Easter egg hunts would be on at multiple destinations including the Kew Gardens, CuttySark and Victoria & Albert Museum.
All these destinations and event venues are easily reachable from BW Shaftesbury Paddington Court Central London Hotels through the underground railway route.