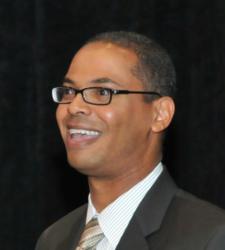 Pricing managers in the manufacturing industry realized a double-digit salary increase from 2011, with an average salary of $112,997, an increase of 12 percent.
Atlanta, GA (PRWEB) March 29, 2013
The Professional Pricing Society, the largest professional association dedicated to supporting pricing education and training in 75 countries, announces its annual survey results from more than 1,000 professional pricing managers and executives. The results highlight the rising trend of higher investments in pricing experts and tools to offer a competitive advantage, especially in the manufacturing and distribution sectors.
The growing appreciation of pricing strategies is clearly demonstrated by both increased salaries and larger pricing departments with more senior management. Pricing managers in the manufacturing industry realized a double-digit salary increase from 2011, with an average salary of $112,997, an increase of 12 percent. Pricing executives in distribution experienced similar gains, with an average salary of $101,679, also increasing 12 percent. Across all industries, pricing salaries grew an average of 2 percent.
By job title, pricing analysts and managers enjoyed significant increases versus last year's survey, with managers earning an average of $111,602 for a 12 percent increase and analysts reporting an average salary of $78,319, a 6 percent boost.
"Pricers are transforming their traditional role into change agents and leaders, and the value of this effort is supported by higher salaries and larger pricing departments. Typically, it is the pricer who must constantly change to learn new processes and strategies, but it appears as though organizations are now changing to accommodate the growing intelligence of pricing strategies. As a result, there is an increased need for pricing training to successfully integrate and implement these new roles within a culture of competitive accountability," said Kevin Mitchell, president of the Pricing Society.
While organizations are placing more value on individual pricing experts by increasing salaries, they are also expanding their pricing departments. Companies that utilize trained pricers show a trend toward larger pricing teams: 32 percent of respondents said their companies have fewer than 10 pricing employees, a 6 percent decrease from 2011. And 17 percent said their companies have more than 100 employees devoted to pricing, a 2 percent increase from last year. Among these large teams, presidents, vice presidents, general managers and directors account for 38 percent of employees.
Pricers are enjoying their growing responsibilities and opportunities for leadership and larger roles: 88 percent reported satisfaction in knowing that pricing is strategically important for their companies and 55 percent claimed their jobs are intellectually stimulating. The most rewarding job aspects for pricers are seeing the results of their work increasing the company bottom line and being strategic to ensuring company success.
PPS Members interested in receiving an Executive Summary of the 2012 Salary Survey may login to their PPS Members page. Non-Members may also download the survey by visiting http://my-pps.com/2012-Salary-Survey and sharing their contact information.
Additionally, pricers from around the world will come together on two different continents to experience the highest level of pricing training and networking.
From April 18-19, 2013, PPS will host its Inaugural Asia-Pacific Pricing Workshops & Conference in Singapore at the Fairmont Hotel.
Then, from April 30-May 3, 2013, the Pricing Society will host its 24th Annual Spring Pricing Workshops & Conference in San Francisco at The Palace Hotel.
Both conferences feature hands-on workshops and high-level speakers from the worlds of business and academia, providing a diverse environment for sharing pricing knowledge and trends.
The Professional Pricing Society is the largest professional society dedicated solely to pricing training and education. Its mission is to advance the creation, communication and application of pricing knowledge throughout the world. The Professional Pricing Society provides pricing professionals with current strategies, market trends, analysis, research and resources from today's leading pricing experts and technology. For more information on membership or events visit the organization's website at http://www.pricingsociety.com
###
Press Contact:
Adam Ganz
Adam(at)Resonance-PR(dot)com
(206) 375-0614