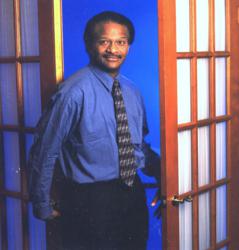 Carlton Highsmith is the epitome of the what minority business development can accomplish. Dr. Fred McKinney, President and CEO, GNEMSDC
Bridgeport, CT (PRWEB) March 30, 2013
Philanthropist, Carlton L. Highsmith will present the Greater New England Minority Supplier Development Council with a check for $75,000.00 to dedicate the new GNEMSDC board of directors' conference room at the new GNEMSDC offices located at 333 State Street. Mr. Highsmith was the former owner of Specialized Packaging Group which was a certified Minority Business with the GNEMSDC from 1983 until he sold the company in 2009. The gift makes it possible to have a state-of the-art conference room for board meeting and other meetings of the organization and local community groups, MBEs and corporate members. The dedication event is open to the public and will start at 5:30 PM and end at 7:00 PM.
Mr. Highsmith is the founder of the educational non-profit of the Connecticut Center for Arts and Technology CONNCAT. "ConnCAT's mission is to inspire, motivate, and prepare youth and adults for educational and career advancement, through after-school arts, and job training programming." Mr. Highsmith has been one of the most successful Connecticut entrepreneurs over the past 20 years.
The Greater New England Minority Supplier Development Council (GNEMSDC) is a business membership non-profit organization. The GNEMSDC is the regional affiliate of the National Minority Supplier Development Council, which is based in New York City. The GNEMSDC and the other 34 regional councils of the NMSDC work to certify minority businesses, develop those businesses, connect those certified minority businesses to large corporate members and to advocate for minority business development. The GNEMSDC was founded in 1976 and has offices in Bridgeport, CT and Boston, MA. The GNEMSDC is the largest minority business development organization in New England.