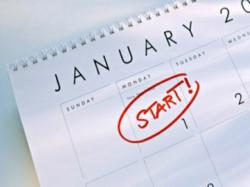 (PRWEB UK) 29 March 2013
Findings show that a third of Brits give up new year's resolutions after just one month and fall back in to old habits. Reasons that have been given for this include; lack of time, loss of interest and bad weather. The first day of spring has now passed and we're still seeing treacherous weather conditions, so what can people do to make it easier for themselves? Gymkit UK have been encouraging people to install fitness equipment at home so that those common excuses cannot be made!
"During the winter months I really can't be bothered to leave the house", said Gymkit UK employee Nicole Saunders. "I used to be a gym member and there were definitely occasions where I used the weather as an excuse not to go. I would also prefer to go before work and when it's still dark when you wake up it's far more appealing to stay in bed." Gymkit UK have been supplying second hand gym equipment for 12 years now and believe that installing gym equipment in the home is the key to sustaining exercise regimes. "People live such busy lives these days that I think a convenient exercise regime is important in order to work out regularly and continuously," said Nicole.
Gymkit UK was founded by Managing Director Howard Braband in 2011 when he found home-use gym equipment to be inadequate and wanted to provide a sturdy, affordable alternative. With a warehouse filled with over 5000 items, the company has a wide range of refurbished gym equipment to suit the needs of everyone. Popular items include treadmills, rowing machines, cross trainers and exercise bikes and Gymkit UK are able to deliver nationally for a small fee. Fully qualified gym equipment servicing engineers meticulously clean and service all fitness equipment before it is dispatched and the gym equipment can be tailored to fit in with colour schemes etc. The company is continuing to grow and in more recent years has become the sole UK distributer for Teeter Inversion products, a popular range of back therapy equipment. Staff are on hand to provide in-depth knowledge regarding the inversion equipment and customers can expect to receive items the next day if ordered before 11am.
To see all available gym equipment offered by Gymkit UK, please click here to visit the website or call on 01733 205551. Alternatively, visit the showroom based in Whittlesey, Cambridgeshire Monday-Friday 8am-6pm.