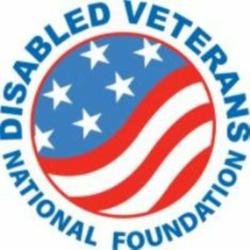 Washington, DC (PRWEB) March 28, 2013
The Disabled Veterans National Foundation, a non-profit veterans service organization that focuses on helping men and women who serve and return home wounded or sick after defending our safety and our freedom, commends the Department of Veterans Affairs for their improved efficiency in processing Post-9/11 GI Bill benefits. These changes are a result of the new electronic benefits processing system implemented by the agency.
In a recent press release, the VA discussed the progress of its automated processing system that ensures quick and accurate payments for Post-9/11 benefits. The system, called the Long Term Solution (LTS), helped the VA to an impressive 46 percent of fully automated incoming documents during the month of February. In addition, 33 percent were partially automated.
The system has been especially effective for students already enrolled in classes, taking an average of about 6 days to complete payments. For new users of the benefit, it takes about 24 days for the VA to verify eligibility.
"This is remarkable progress by the VBA," said Precilla Wilkewitz, President of DVNF. "Many veterans really rely on these payments because they are full-time students. It is great to see this consistency with automatic processing so these men and women don't have to worry about a late payment."
The Veterans Benefits Administration (VBA) is also currently in the process of building a similar automated system for disability claims, called the Veterans Benefits Management System (VBMS), a system in which Wilkewitz has also expressed optimism.
"These are necessary and long overdue changes that will help the VA to streamline its processes and address the claims backlog," she said. "These are the changes that our veterans need and deserve."