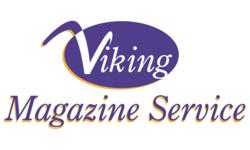 We are extremely happy with the amount of feedback we've received from our customers in just a few short months
Burnsville, Minnesota (PRWEB) March 28, 2013
Viking Magazine Service ("VMS") has enhanced their website again. Their consumers are now able to share their customer experience via online testimonials. New in 2013, VMS is thrilled with the response their new web feature has generated.
Owner David Moulder explains: "We are extremely happy with the amount of feedback we've received from our customers in just a few short months. Consumers have always had many easily accessible resources available to them to voice any displeasure or concerns they may have with our, or any, company. As a result of our customer commitment we have always received a great deal of praise verbally. Until now, our consumers did not have an opportunity to publicly share their gratitude. We decided to provide our consumer base with a means to relate the many positive experiences they have enjoyed with our team. The early results are very pleasing and a strong display of our values and character in customer relations."
VMS provides magazine subscription services. The goal is to offer an entertaining and educational service at an affordable price. With over 70 years of management experience in the industry VMS is proud to continue to break new grounds in the magazine service community.
In its 18 years of existence, Viking Magazine Service has earned an excellent reputation with both the publishers and consumers for reliability, dependability, and integrity. Their mission is to provide consumers and their families with the highest quality magazines at the most affordable price, while assisting the publishers in maximizing their ability to reach our shared target consumer.
To learn more about Viking Magazine Service please contact customer service at 800-339-9492 or visit them online at: http://www.vikingmagazine.com.