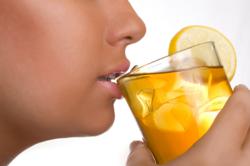 Cases like this one are extremely rare and highlight the dangers of adopting extreme dietary habits rather than the dangers of fluorosis.
Atlanta, GA (PRWEB) March 29, 2013
In 1931, following three decades of research conducted by a number of scientists and dental professionals, Dr. H. Trendley Dean, who headed up the Dental Hygiene Unit at the National Institute of Health, discovered that fluoride could prevent tooth decay. He would have to wait over a decade to see his hypothesis put to the test. In 1944, the city of Grand Rapids, Michigan began fluoridating their public water supply. Within 11 years, the rate of tooth decay in school-aged children had dropped a dramatic 60%. To date, fluoridated drinking water provides the primary method for combating dental caries, the technical term for tooth decay or cavities.
However, a case study published in the March issue of the New England Journal of Medicine vividly demonstrates the potential dangers of consuming too much fluoride. In the study, a Lansing, Michigan woman had visited her doctor complaining of pain in her hips and lower back as well as extremely brittle teeth that had required extraction. Tests revealed that the woman's fluoride levels were four times the normal amount. The doctor had a mystery on his hands, since the amount of fluoride present in drinking water couldn't account for such an extreme case of fluorosis (overexposure to fluoride).
After a thorough patient interview, the doctor discovered that the woman consumed a pitcher of tea brewed with anywhere from 100 to 150 tea bags every day. Tea contains a moderately high level of naturally occurring fluoride that, in normal amounts, does not present a problem. However, consumed in such an unusually high concentration, the tea led to a severe case of fluorosis, resulting in abnormally dense bones and weakened tooth enamel.
Cases like this have led some people to question whether fluoridated water might pose a health risk. Dr. David Zelby, an Atlanta dentist and prosthodontist and owner of Aesthetic & Implant Dentistry of Atlanta, cautions that cases like this one are extremely rare and highlight the dangers of adopting extreme dietary habits rather than the dangers of fluorosis. "Whether consumed through drinking water or applied as a topical treatment at your dentist's office, fluoride is a safe and proven method for preventing tooth decay and strengthening tooth enamel," says Dr. Zelby.
While topical fluoride treatments are often used during children's dental visits to prevent cavities, many dentists also utilize it with their adult patients. Fluoride attracts minerals lost to acid erosion and literally rebuilds the enamel on a molecular level. In fact, fluoride's ability to fortify and restore adult tooth enamel has led some dental professionals to nickname it "anti-aging cream for the teeth."
Most cases of mild-to-moderate fluorosis result in minor cosmetic imperfections, such as white or light brown streaks or patches, and can be treated via cosmetic dental techniques. Traditional teeth whitening treatments are usually ineffective in dealing with this type of intrinsic staining. However, dental bonding, a process in which a cosmetic dentist applies a color-matched resin material to the tooth to mask discolorations, provides a conservative approach to addressing fluorosis. For patients who prefer a more durable and aesthetic solution to fluoride stains, Dr. Zelby suggests veneers. These dental porcelain shells cover the front surfaces of a tooth and can greatly improve the appearance of stained or discolored teeth.
In any case, regular visits with a family dentist can go a long way toward determining whether a person needs more fluoride than what's provided in drinking water. Furthermore, discussing with a doctor before adopting any out-of-the-ordinary eating or drinking habits can help prevent a number of potential side effects.
Dr. David Zelby specializes in restorative dentistry and dental prosthetics and practices at Aesthetic & Implant Dentistry of Atlanta. To speak to Dr. Zelby about fluoride and cavity prevention or any general dental health concern, call (770) 995-0550 or visit http://www.davidzelbydds.com.