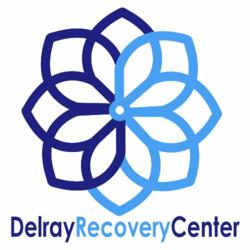 This shows the average heroin user spends between $150 and $200 per day to support the habit. An even higher cost comes from the toll heroin takes on human lives
Delray Beach, FL (PRWEB) March 30, 2013
Heroin use has steadily been on the rise, bringing a steady increase of overdose and death throughout the U.S., according to Delray Recover Center's new infographic on heroin dangers. In 2008, more than 3,000 deaths were attributed to the drug, up from around 2,500 per year in 2007 and 2006. More than half of the drug- related deaths in the nation are from heroin, and more than 3.8 million people have admitted to trying the drug.
"No drug is worth the risk, but heroin is particularly deadly," said Delray Recovery Center Chief Operations Officer Doug Petri. "Withdrawing from the drug can also be excruciating, causing intense physical and psychological anguish. The best answer is to decide never to try heroin in the first place, and we hope our infographic makes that decision an easy one."
The infographic outlines the detrimental short-term and long-term effects of the drug as well as the horrors of heroin withdrawal. In the short-term, heroin can induce nausea and vomiting, depressed respiration and a suppression to pain. Long-term effects include collapsed veins, bacterial infections as well as infections specific to the heart and heart valves. Infectious diseases can also be a consequence with heroin use, with needle sharing often the cause behind hepatitis B and C as well as HIV/AIDS. Withdrawal symptoms include severe muscle and bone aches, fever, sweating, cold sweats and depression. Death from a heroin overdose can take a few minutes or several hours.
The New York Times underscores the dangers of even flirting with heroin by reporting on an awareness campaign on ABC targeting teens and young adults who are rediscovering the drug in nightclubs and in the social scene. Teens may be trying to mimic the life of a rock star, the Times reports, while the infographic points out those who abuse heroin additionally risk emulating those same rock stars' deaths.
"Heroin is an incredibly dangerous as well as an incredibly expensive habit," Petri said. "Our infographic shows the average heroin user spends between $150 and $200 per day to support the habit. But an even higher cost comes from the toll heroin takes on human lives."
Located in Delray Beach, Florida, Delray Recovery Center offers individualized treatment programs for alcohol and drug addiction, eating disorders and co-occurring mental health issues. The center has long been providing a soothing environment while its certified staff designs programs that are comfortable, safe and unique to the individual, elements that can ultimately lead to success and a sustained life of recovery.