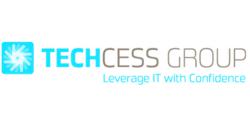 If you are in the market for anything IT related you do not want to miss this year's Texas Technology Summit
Houston, Texas (PRWEB) March 29, 2013
The Texas Technology Summit has grown year after year and this year will be no exception. With Cloud computing and IT security on the rise this year's event will undoubtedly be filled with IT Managers and Business Professionals looking to learn more about the changing world of Technology.
"If you are in the market for anything IT related you do not want to miss this year's Texas Technology Summit," said Hugh Sazegar, President and CEO of Techcess Group. "The Texas Technology Summit is also a great place to learn about upcoming trends in IT."
About the Texas Technology Summit:
The Texas Technology Summit is on its 4th year of providing exceptional seminars pertaining to the IT industry. IT service providers, Technology Manufactures, and Software Vendors will be presenting and sponsoring the upcoming Event on April 17, 2013. The event will take place and the Reliant Center in Houston Texas and will host over 1,000 attendees with hundreds of vendors and sponsors.
About Techcess Group
Techcess Group was founded in Houston, Texas and provides local companies with exceptional IT support services. They offer everything a business needs for improving their IT infrastructure, from office phone systems and network support to cloud computing.