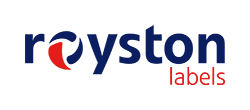 We have over 25 years of labelling experience, and the capabilities required to deliver the right labelling solutions for every type of product.
Royston, Hertfordshire (PRWEB UK) 28 March 2013
Royston Labels, a leading supplier which provides self-adhesive labels to global brands, has identified five areas of consideration for cosmetic product labelling, and has made important observations about the on-going potential of self-adhesive labels.
"Our mission is to assist brand owners in gaining the best shelf impact for their products, and to improve costs and sustainability." Stated Paul Clayton, Royston Labels' Managing Director. "We have over 25 years of labelling experience, and the capabilities required to deliver the right labelling solutions for every kind of product."
The items identified by Royston Labels are:
Design and functionality
The customer's first impression of a product is a critical factor in overall brand perception, and the visual impact created by high-quality, fit for purpose label design should be seen as a matter of strategic importance. The value of aesthetic elements, the delivery of product information and the integrity of the label as part of the overall packaging cannot be underestimated when targeting customers and achieving successful product sales. Royston Labels employs advanced, modular presses which make it possible to use multiple print methods – UV flexo, screen, foil blocking – and innovative effects in one machine pass, and produce labels that deliver added product value to bottles and packaging.
Environmental factors
Reducing reliance on non-renewable resources is an issue of primary importance to everybody, and labelling allows the implementation of leaner, sustainable manufacturing practices (such as down-gauging of label face materials and release base, and the recycling of process waste). Royston Labels is actively committed to helping its customers to reduce their impact on the environment by offering recycled, recyclable, biodegradable and thinner material self-adhesive label solutions, which can improve sustainability and support greener packaging initiatives.
Efficiency and cost control
Increased productivity is often of fundamental importance to toiletries producers. Self-adhesive labels are one of the most dynamic methods of packaging decoration, and this flexibility allows for improvements in efficiency, changeover times and operational complexity as well as uplifts in the speed of implementation processes - measuring the total applied cost (TAC) of all the elements of labelling is a good way to demonstrate this efficacy. Royston Labels uses 100% digital inspection and strict quality regulators to guarantee the consistency of its solutions, enable full cost control, and help advance productivity gains.
Industry trends
Brands are continually turning to self-adhesive labels for decoration solutions on PET, disposable glass and returnable bottles. Labels can consistently meet any packaging demands, making them a highly favourable choice.
The future of labels
Despite society's digitalisation, the rise of e-commerce and the diminishing of commercial print, packaging print is growing exponentially. Labels will always play an essential role in both packaging and brand image, which provide the fundamental basis for consumer judgements on product quality, reliability, and desirability. In addition, label solutions can incorporate rich-media features allowing brands to exploit digital advances and future-proof their packaging strategy.
About Royston Labels:
Founded in 1984, Royston Labels is a multi-award winning manufacturer, specialising in top quality, fit for purpose labels that are certified to ISO9001 and PS9000 standard. Royston Labels are passionate about labels, understand the power of labels to add brand value and communicate product identity, and are dedicated to ensuring excellence in service.
For more Information please contact:
Stephanie Rogers, Marketing Manager
http://www.roystonlabels.co.uk